Recently we noted the death of American kayaker John Lysak, born August 16, 1914, who was, to the best of our knowledge, the oldest living Olympian when he died on January 8, 2020. As we have mentioned in the past, however, there are approximately 2000 Olympians, non-starters, and demonstration event competitors born between 1910 and 1930 for whom we have no confirmation on whether they are alive or deceased. In addition, there are 427 individuals who participated in the Games in 1928, 1932, and 1936 for whom we have no information on their date, or even year, of birth. Today we want to focus on a small subset of those 2000, the 62 who would be older than John Lysak if they were still alive. Only one, Zahir Shah Al-Zadah, who represented Afghanistan in field hockey at the 1936 Berlin Games, was born in 1910. Five more were non-starters, so to shorten the list just a little, we are going to look at the remaining 56 by year of birth.
It should be noted that discussing these individuals in no way represents any belief on the part of Oldest Olympians that these athletes are still alive; we simply cannot confirm that they are deceased. In fact, we find it highly unlikely that any Olympian who is between the age of 106 and 109 would have somehow escaped our attention completely. It remains, however, an important caveat and is always a possibility: language barriers, poor media coverage of older athletes, and desire for privacy from a generation when the Games were not as big as they are now all contribute to the chance that someone may have eluded our radar. In the past, several Olympic centenarians have reached that milestone with little public fanfare (including John Lyask), sometimes not being revealed until their death. We feel, therefore, that it is important to share this list to make our research methods a little more public and subject to scrutiny, perhaps solving a case or two along the way.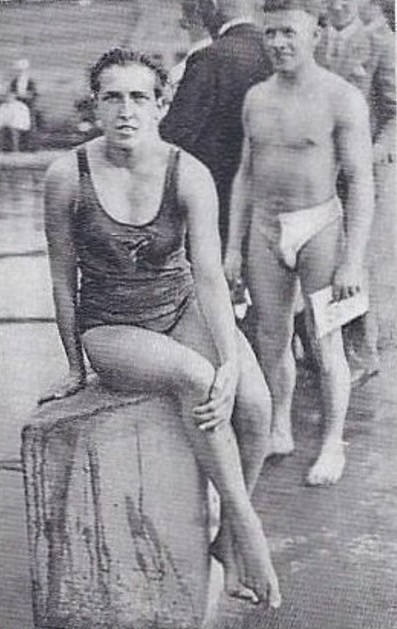 Dora Schönemann competed in two swimming events for Germany at the 1928 Summer Olympics.
1911
[table]
Name,Nation,Sport,Birthday
Imam Hassan,Egypt,Wrestling,August 12 1911
Makoto Kikuchi,Japan,Field hockey,1911
Ibrahim Okasha,Egypt,Athletics,1911
Irmintraut Schneider,Germany,Swimming,1911
Dora Schönemann,Germany,Swimming,1911
Fumio Takashina,Japan,Diving,1911
[/table]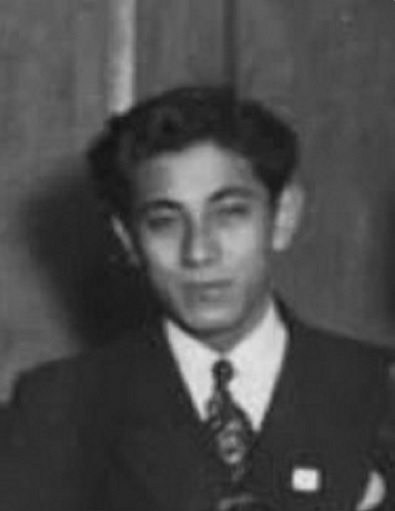 Kenichi Furuya represented Japan in ice hockey at the 1936 Garmisch-Partenkirchen Games.
1912
[table]
Name,Nation,Sport,Birthday
Kenichi Furuya,Japan,Ice hockey,November 8 1912
Luis Jacob,Peru,Basketball,August 13 1912
Osamu Kitamura,Japan,Rowing,June 29 1912
Tadashi Murakami,Japan,Athletics,October 7 1912
Hilda von Puttkammer,Brazil,Fencing,August 13 1912
Tadashi Shimijima,Japan,Rowing,October 8 1912
Noboru Tanaka,Japan,Field hockey,1912
Taro Teshima,Japan,Rowing,July 14 1912
[/table]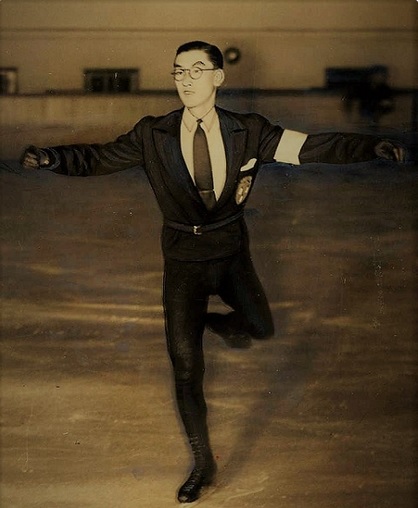 Tsugio Hasegawa represented Japan in figure skating at the 1936 Garmisch-Partenkirchen Games.
1913
[table]
Name,Nation,Sport,Birthday
Osamu Abe,Japan,Rowing,August 11 1913
Sayed Ali Atta,Afghanistan,Field hockey,August 25 1913
Juan de Giacomi,Argentina,Sport shooting, 1913
Tsugio Hasegawa,Japan,Figure skating, June 18 1913
Mohamed Hassanein,Egypt,Swimming,1913
Albino de Jesus,Portugal,Sport shooting,August 13 1913
Ludovico Kempter,Argentina,Sailing,November 11 1913
Hiroyoshi Kubota,Japan,Athletics,April 29 1913
Daiji Kurauchi,Japan,Field hockey,1913
Pedro Landero,Philippines,Weightlifting,October 19 1913
Jaime Mendes,Portugal,Athletics,August 20 1913
Isamu Mita,Japan,Rowing,March 25 1913
Amin Mohamed,Egypt,Boxing,November 15 1913
Severino Moreira,Brazil,Sport shooting,September 29 1913
Zafar Ahmed Muhammad,Pakistan,Sport shooting,July 10 1913
Mie Muraoka,Japan,Athletics,March 23 1913
Takao Nakae,Japan,Basketball,April 30 1913
Chiyoto Nakano,Japan,Boxing,February 7 1913
Wanda Nowak,Austria,Athletics,January 16 1913
Dumitru Peteu,Romania,Bobsledding,October 19 1913
Abdul Rahim,Afghanistan,Athletics,February 11 1913
Hertha Rosmini,Austria,Alpine skiing,November 9 1913
Shusui Sekigawa,Japan,Rowing,May 13 1913
Chikara Shirasaka,Japan,Rowing,August 18 1913
[/table]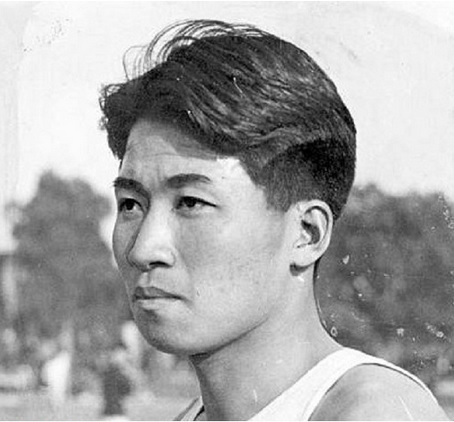 Toyoji Aihara represented Japan in two track events at the 1936 Berlin Olympics.
1914
[table]
Name,Nation,Sport,Birthday
Toyoyi Aihara,Japan,Athletics,January 7 1914
Ion Baboe,Romania,Athletics,April 12 1914
José Cazorla,Venezuela,Sport shooting,February 26 1914
Hugo García,Uruguay,Water polo,March 20 1914
Mitsue Ishizu,Japan,Athletics,April 16 1914
Josef Jelen,Czechoslovakia,Boxing,August 10 1914
Thea Kellner,Romania,Fencing,March 6 1914
Grete Lainer,Austria,Figure skating,June 20 1914
Masayasu Maeda,Japan,Basketball,March 10 1914
Gheorghe Man,Romania,Fencing,March 20 1914
Rosalvo Ramos,Brazil,Athletics,June 6 1914
Julio César Sagasta,Argentina,Equestrian,July 13 1914
Antônio Luiz dos Santos,Brazil,Swimming,July 16 1914
Kosei Tano,Japan,Water polo,January 22 1914
Paulo Tatto,Brazil,Swimming,April 12 1914
Anwar Tawfik,Egypt,Fencing,July 31 1914
Annie Villiger,Switzerland,Diving and swimming,April 4 1914
Zenjiro Watanabe,Japan,Figure skating,February 11 1914
[/table]
For our next entry, we will be looking into those Olympians who may still be alive and were born between John Lysak and the current oldest living Olympian, Félix Sienra. We hope that you will join us!