Today Oldest Olympians is going all the way back to the 1904 St. Louis Games, where the United States would have the largest number of athletes representing it until 1992. Of course, this is not too surprising when one considers that it was held in the midst of the Louisiana Purchase Exposition and most of the competitors did not even know that they were taking part in the "Olympics", as there were no official national delegations at the time. Thus Olympic historians have had to work hard in determining which events were Olympic and which were not and this had led to the appearance of many athletes whose identity is unknown, as they were not otherwise famous.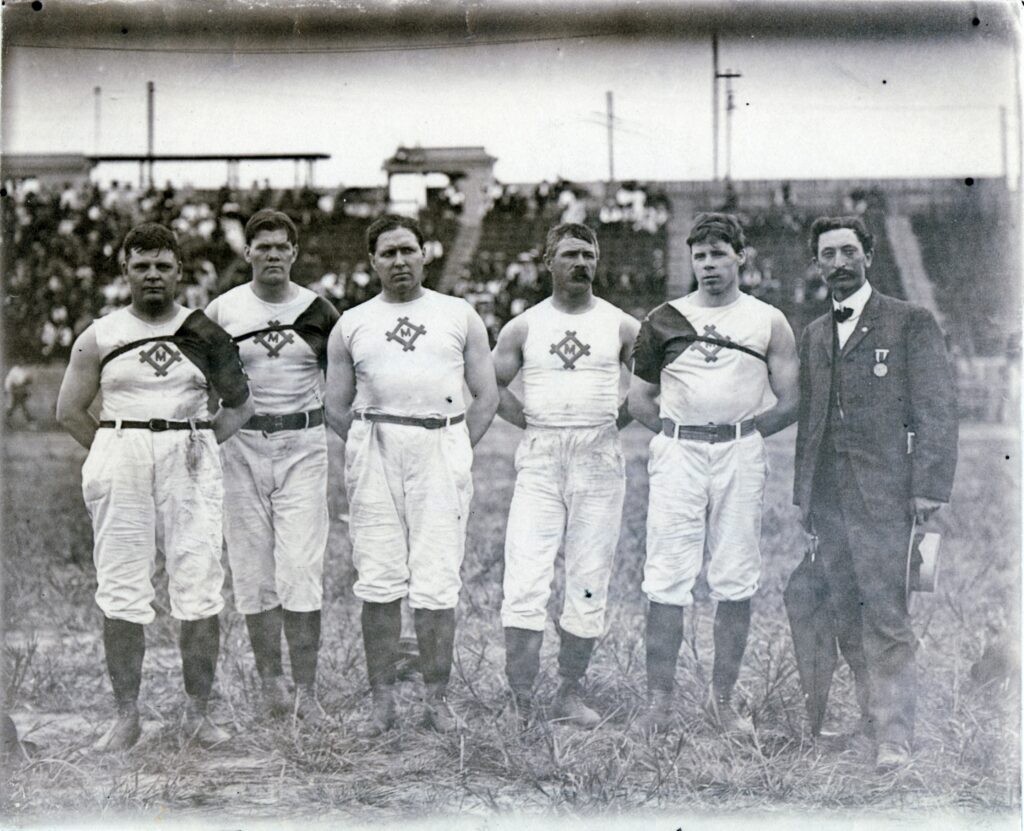 One example that we have chosen to explore today is the Milwaukee Athletic Club's gold medal-winning entry to the tug-of-war contest. Despite the team's name, they were all actually members of the Columbian Knights Athletic Association in Chicago, which has made tracking them down even more difficult. One newspaper article stated that two of the members were originally from Milwaukee but had moved to Chicago, without specifying which ones. Despite the team's victory in their event, the coverage in newspapers was relatively limited, without many identifying clues or sporting histories of the individual members. In terms of biographical data, only one, the Norwegian-born Conrad Magnusson, is complete.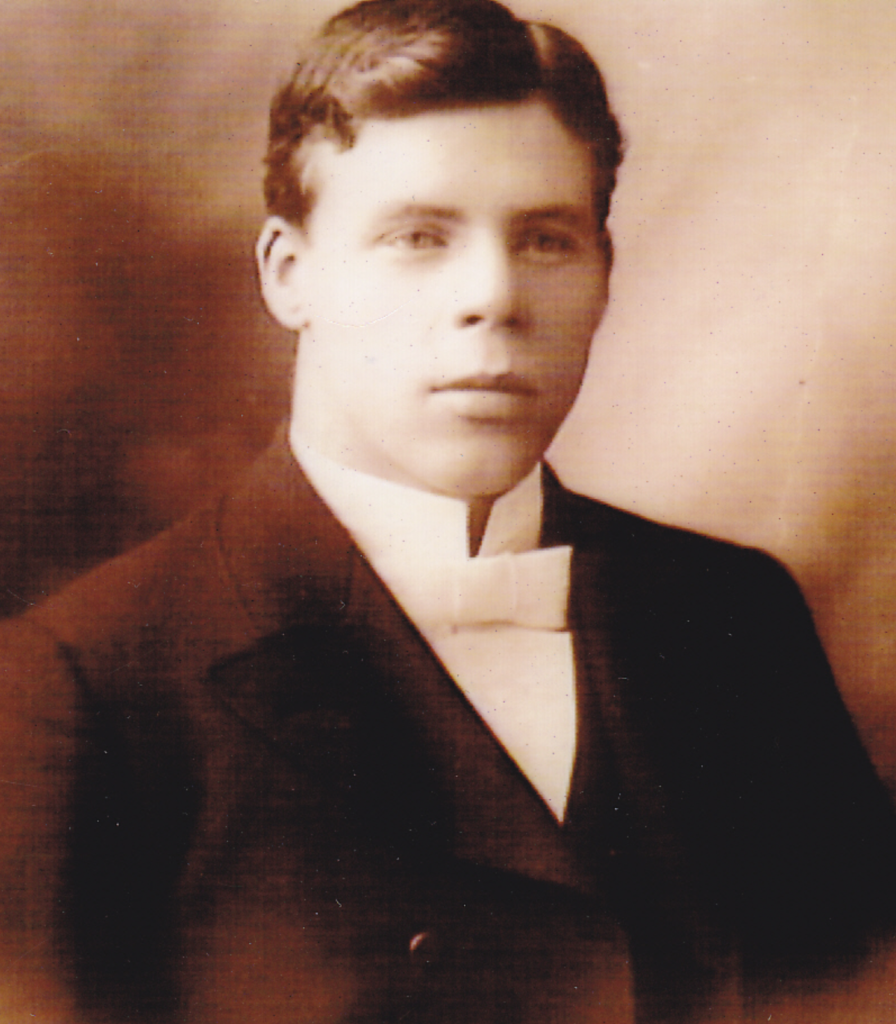 (Oskar Gustave Olsen)
For two of the members, frequent contributors Connor Mah and Rob Gilmore have been able to at least identify a candidate. In addition to competing in the tug-of-war event, Oscar Olson was also one of four participants in the two-handed weightlifting event. Newspaper accounts seem to confirm that an O.G. Olsen was a member of the Sleipner Athletic Club (later known as the Norwegian-American Athletic Association) during the 1900s in Chicago, alongside Magnusson. Census research suggests that Oskar Gustave Olsen, born December 15, 1875 in Oslo and died December 5, 1962 in Chicago was likely the athlete. This Olsen was a machinist who had immigrated from Norway in 1881 and spent his life in Chicago. Although this Oskar Olsen's picture resembles that of the Olympian, there is no concrete evidence tying the two together.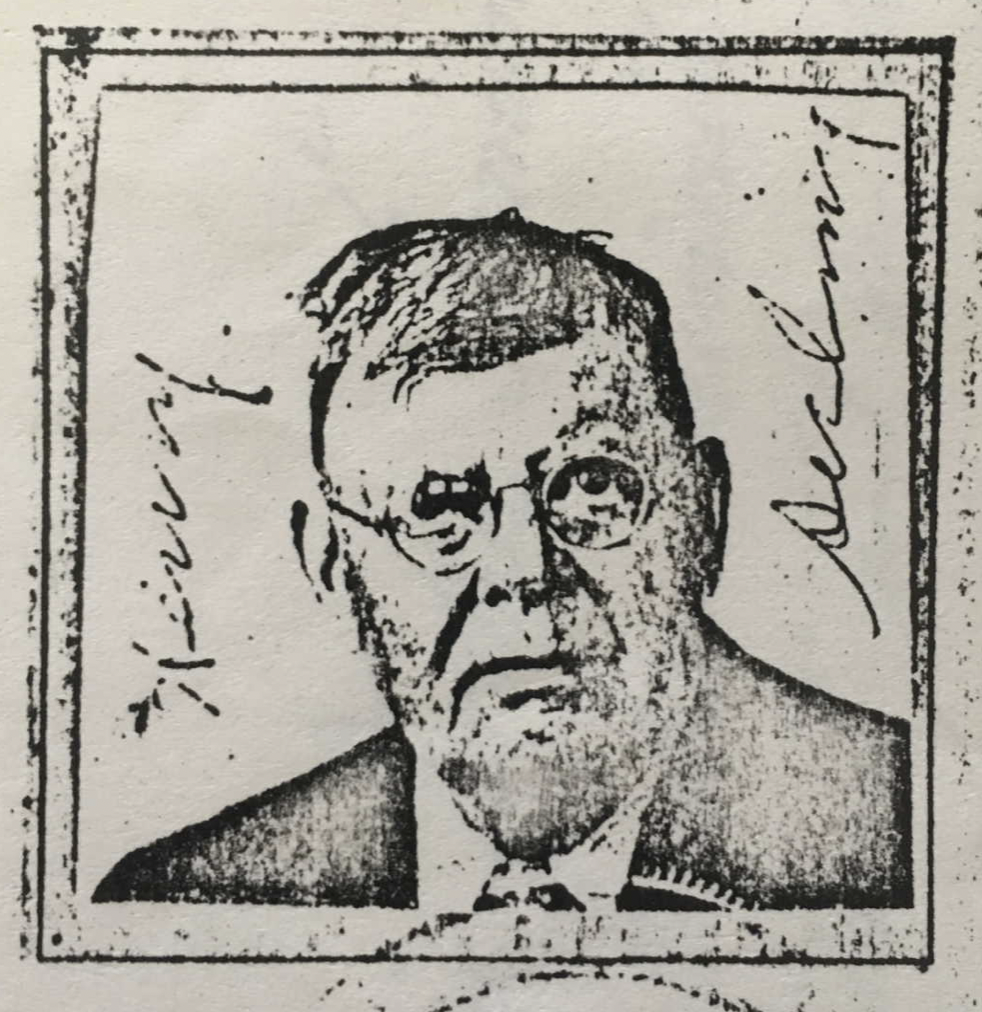 (Henry Conrad Sieling)
Similarly, a later-in-life photo of Henry Conrad Sieling, born February 5, 1869 in Hanover Germany and died February 6, 1949 in Chicago resembles that of the Olympian Henry Seiling. He was a laborer who had lived in Chicago since immigrating as an infant, and research of census records suggests that he is a likely candidate, though we have not been able to verify this with certainty. As for Sidney Johnson (whose name is sometimes listed as "B. Johnson" or "B. B. Johnson") and Patrick Flanagan (also spelled "Flannigan" in some sources), we have essentially nothing except for their photos above, due to their common names and lack of other mentions in newspapers. Olson, Magnusson and Johnson seem to have competed together again in a tug-of-war event at an athletics meet in Chicago under the Milwaukee Athletic Club banner in March 1905; this is the last certain mention that we have been able to find. Even though we have nothing to go on, however, we still wanted to share this as a reminder that even some of the most decorated American Olympians can be lost to obscurity, and we hope that at some time in the future we can uncover the stories of their lives once more.