Recently, several of the oldest Olympian titleholders have died, and thus we wanted to not only provide updates for their deaths, but also cover who now holds the distinctions that they once carried. Thus, today on Oldest Olympians we wanted to review these changes in a little more detail than would be afforded by a regular post.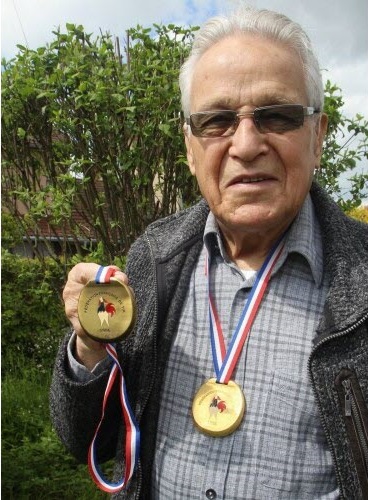 (Maurice Racca)
The first is French sport shooter Maurice Racca, born November 9, 1922, who died September 29 at the age of 100. Racca represented his country in two rifle events at the 1956 Melbourne Games, coming in 28th in the three positions and 39th in the prone position. He had much more success at the Mediterranean Games a year earlier, where he won four medals – one silver and three bronze – across various rifle disciplines. At the time of his death, which was unfortunately the first confirmation that we had that he had reached the age of 100, he was the oldest living Olympic sport shooter. That distinction now goes to Venezuelan Enrique Lucca, born December 23, 1923, who also took part in the prone event and placed 25th.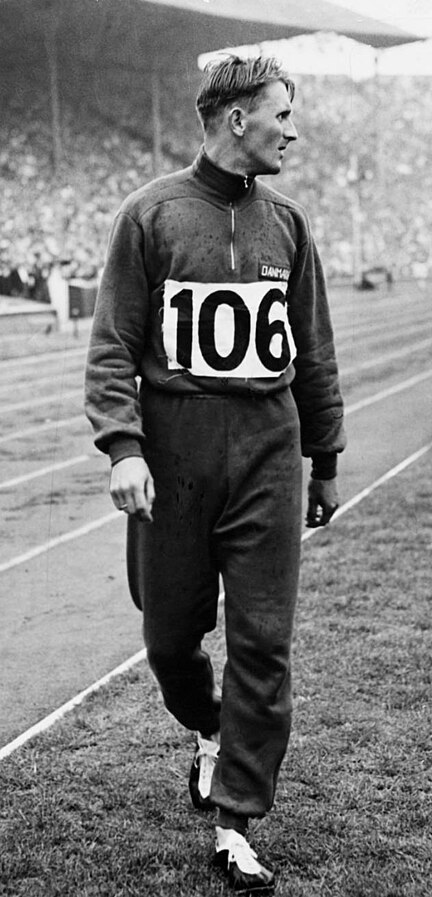 (Niels Holst-Sørensen)
The other centenarian we lost was Danish athlete Niels Holst-Sørensen, born December 19, 1922, who died October 24. Holst-Sørensen represented his country in the 800 metres event at the 1948 London Games, where he placed ninth overall. An 18-time national champion and gold medalist in the 400 metres at the 1946 European Championships, he was later involved in sports administration and served as an IOC member from 1977 through 2002. By career he was in the military and served as Commander-in-Chief of the Royal Danish Air Force from 1970 through 1982 and military representative to NATO from 1982 through 1986. At the time of his death, he was the oldest living Danish Olympian. That distinction now goes to diver Birte Christoffersen, born March 28, 1924, who won a bronze medal for Denmark in platform diving at the 1948 London Games.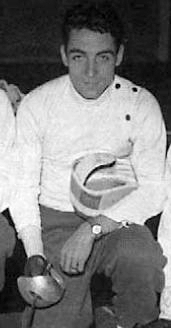 (Bernard Morel)
Next we have French fencer Bernard Morel, born March 30, 1925, who died October 23 at the age of 98. Morel represented his country in two Olympic team sabre tournaments, winning a bronze medal in 1952 and coming in fourth in 1956. He was also selected for the 1948 squad, but did not compete. Morel earned additional bronze medals in this event at the 1951 Mediterranean Games and the 1954 World Championships, and later held positions in the domestic administration of fencing. At the time of his death, he was the oldest living Olympic fencing medalist. The new titleholder is Italian Irene Camber, born February 12, 1926. Camber competed in four editions of the Games and won the individual foil tournament in 1952, in addition to coming in third with the team in 1960.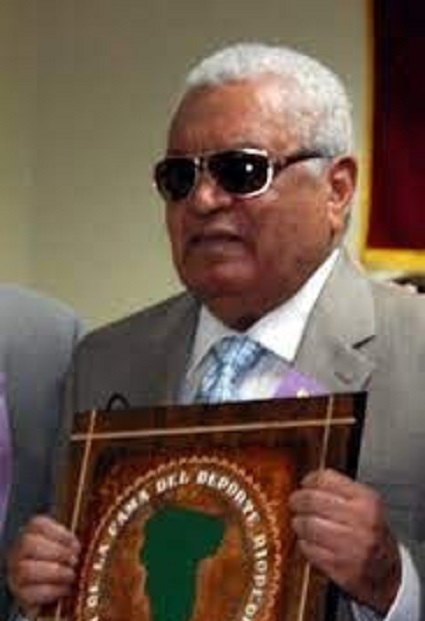 (Ismael Delgado)
Our last deceased titleholder is Puerto Rican track athlete Ismael Delgado, born December 5, 1929, who died October 9 at the age of 93. Delgado represented his country in the 4×400 metres relay at the 1956 Melbourne Games, where he was eliminated in round one. He had earlier taken a silver medal in that event at the 1954 Central American and Caribbean Games, and also competed at that tournament in 1950, as well as at the 1955 Pan American Games. He began his working career in the United States Army and later became a teacher before entering the world of sports journalism and administration. When he died, he was the oldest living Puerto Rican Olympian, and he has been succeeded in this regard by sailor Garry Hoyt, born April 7, 1931, who represented his country in three consecutive editions of the Games, 1968-1976.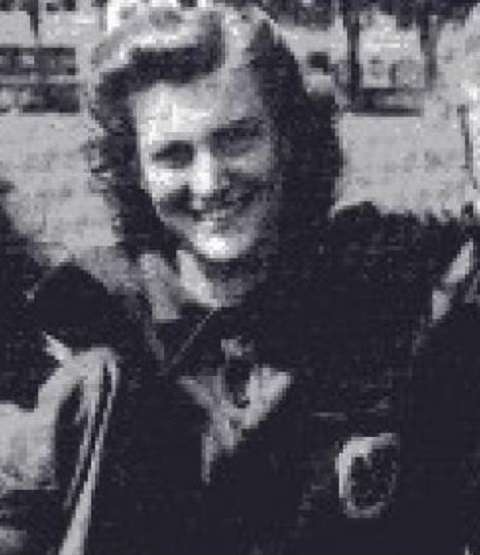 (Ilse Steinegger)
Finally, we wanted to note that Austrian athlete Ilse Steinegger, born August 8, 1925, died October 19 at the age of 98. Steinegger represented Austria in the high and long jumps at the 1948 London Games, placing seventh and tenth respectively. Domestically, she was the national champion in those events in 1943, 1947, and 1949. We last had an update on her in 2012, but we only learned that she had still been alive upon her death. On more positive news, the oldest living Portuguese Olympian, 1952 bronze medal-winning sailor Francisco de Andrade, born July 15, 1923, who was last confirmed alive in 2012, was also alive in 2015. While this prevents him from being removed from the tables at the end of the year, we still have no confirmation of his 100th birthday.