Some time ago, we began covering Iranian Olympic mysteries from the 1948 London Games, but we never concluded this series. Today, therefore, we are going to finish by looking at the remaining two athletes, both of whom are sport shooters.
The shooters, Farhang Khosro Panah and Molla Zal, both competed in the free rifle, three positions, 300 metres and small-bore rifle, prone, 50 metres events. In the former, Iranians occupied the last three spots, with Mahmoud Sakhaie separating Zal and last-placed Khosro Panah. In the latter, Panah finished ahead of someone who is a Lebanese Olympic mystery, Salem Salam, with Zal placing last. We were unable to find any additional information about these Iranian competitors.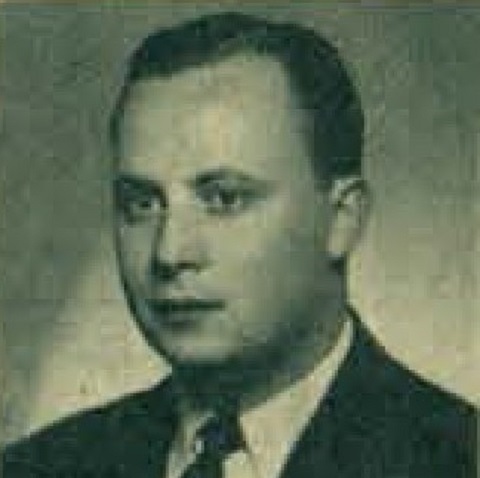 (José da Silva)
The third Iranian, Sakhaie, placed better than his compatriots, as well as Monegasque shooter Roger Abel, but behind another mysterious participant, José da Silva of Portugal. Because Silva's name is so common, we have not been able to learn more about him. One of Silva's compatriots, Abílio Brandão, placed 57th and also remains a mystery. That leaves only one remaining mystery shooting Olympian from 1948: Nikolaos Tzovlas of Greece. He placed 33rd in the free pistol, 50 metres event, but aside from that we know of no concrete biographical details.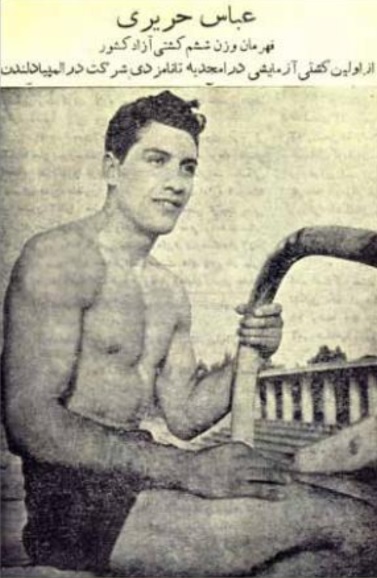 (Abbas Hariri, pictured in an article from 2014)
Additionally, we have one related mystery. It regards wrestler Abbas Hariri, who took part in the middleweight, freestyle event and withdrew after round one. He had a lengthy wrestling career that was documented in a 2014 Persian-language article with many recent pictures. He noted his birth year as being the 1303 on the Persian calendar, which means that he was born in either 1924 or 1925 on the Gregorian calendar. A 2015 article, however, lists someone else as being the sole survivor of Iran's 1948 Olympic wrestling delegation, implying that Hariri is deceased. We are uncertain, however, if this is an error, as we were unable to locate any obituary for Hariri.