On This Day, 19 November
320 Olympians were born, …
57 Olympians died, …
1 Olympic event was held
The Olympic event that was "held" on this day was actually the 1904 Olympic football tournament, which was contested from 16-23 November, although no actual match took place on this day. Our database works like that! Matches were held on 16, 17, and 18 November, and then on 23 November.
Simpson Foulis, a Scottish emigré who competed in golf at the 1904 Olympics, died on this day in 1951. Foulis's brother, Jim Foulis, won the second US Open championship in 1896 at Shinnecock Hills.
Taisiya Chenchik, Soviet high jumper who won a bronze medal in the event at Tokyo in 1964, died on this day in 2013.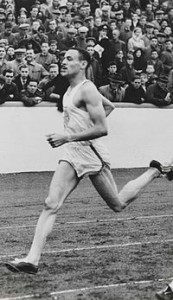 And sadly, we must mention the death late last night (on the 18th) of American Mal Whitfield, who won three gold medals at the 1948 and 1952 Olympics, including golds in the 800 both years, and added a bronze medal in the 400 in 1948. Whitfield later had a long career in the US foreign service. His daughter, Fredricka Whitfield, has been a long-time news anchor for CNN.