Today on Oldest Olympians, we wanted to begin wrapping up a topic that we started to discuss some time ago, but never covered in full: eisstockschießen, or "ice stock sport" at the 1936 Garmisch-Partenkirchen Olympics. We have covered this tournament haphazardly over the past while, but we wanted be a little more organized now and touch upon the remaining mystery competitors that we have not yet mentioned. Today, we are going to take a quick look at those who competed in individual events.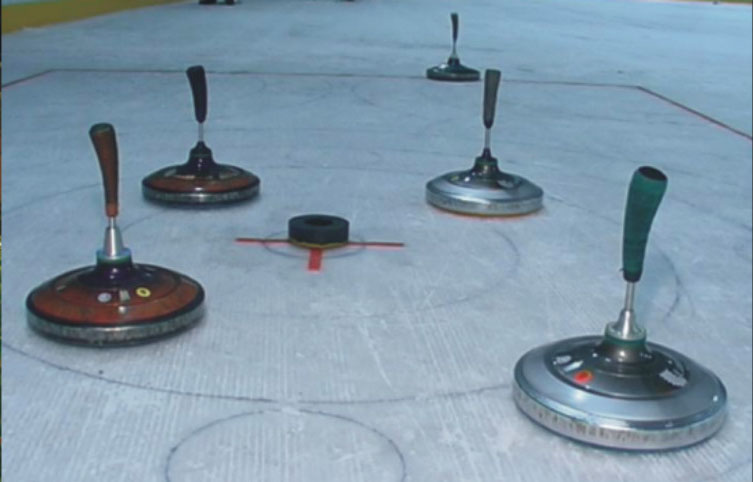 There is only one individual that we have not mentioned who competed in both individual distance and target shooting events: Georg Lüftiger of Wintersportverein Holzkirchen. Lüftiger was fifth and sixth in target and distance shooting respectively, and was also third in the German-only team event. Despite his being relatively more prolific in the sport, we know nothing about him or his third-placed team: Englbert Kigele, Josef Raufer, Hans Schwimmbeck, and Ernst Vogler.
Three of the remaining individuals just missed the podium in fourth: Ferdinand Erb in international distance shooting, Franz Klarl in German distance shooting, and Johann Ostler in German target shooting. Josef Seilmaier was sixth in target shooting, while Werner Niemeyer Matthias Enzersberger and Otto Reisinger were seventh, ninth, and 11th in distance shooting, all of which were the German-only events. Josef Körner and Franz Zauner also competed in the target shooting competition, but were not ranked.
Aside from assuming that Otto Enzersberger was somehow related to Matthias, as they were both members of the 1. Eisstock-Club Bad Reichenhall club that placed sixth in the German-only team event with Seilmaier, we know nothing about any of these men. We wanted to review this topic only in the hopes that, by getting their names out there a little more, we might one day learn more about them and their contributions to the world of sport.