Today we bring you Part 2 of our attempt to clarify the biographical details of the lives of Egypt's Olympic medalists and are focusing on the 1936 Summer Games. Although the nation was more successful in 1948 in terms of the medal count, Egypt achieved its highest ranking among countries – 15th – in 1936, with two gold medals, one silver, and two bronze. Despite this, however, there is much that remains unclear about some of the country's medalists from Berlin.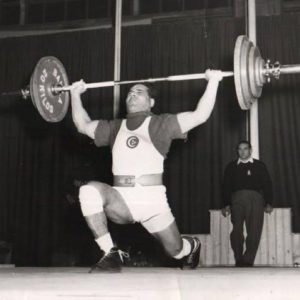 Khadr El-Touni – Olympic Champion in Middleweight Weightlifting: Khadr El-Touni remains the most famous champion in Egypt and for good reason: his performance in the middleweight weightlifting competition at these Games was so dominant that it would have won him the gold medal in the weight division above his own. He was also a three-time World Champion (1946, 1949, and 1950), a Mediterranean Games champion, and the setter of between 11 and 16 world records. He died after touching electrical wiring in his home in September 1956, and while some sources cite the date as September 25, his obituary appeared in Al-Ahram on September 23, confirming a death date of the 22nd.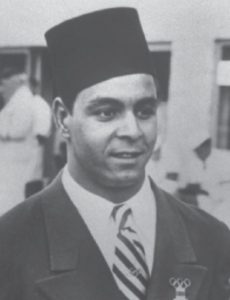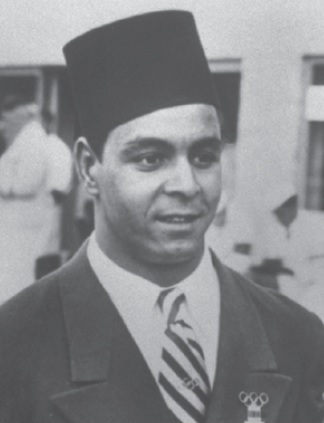 Anwar Mosbah – Olympic Champion in Lightweight Weightlifting: Anwar Mosbah shared the 1936 Olympic gold medal in lightweight weightlifting with Austrian Robert Fein but, with all the clamor surrounding El-Touni's middleweight victory, Mosbah's achievement was ignored by the Egyptian media. He eventually built up a reputation as a coach and trainer, however, and although his death was once reported erroneously by the local media, sources consistently list the correct date as November 25, 1998, as well as a date of birth of April 8, 1913.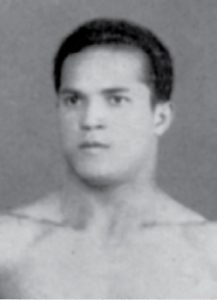 Saleh Mohamed Soliman – Silver medalist in Featherweight Weightlifting: An inquiry regarding Saleh Mohamed Soliman was what gave us the idea to write about this topic in the first place. Even his preferred name is unclear, as all possible combinations of his three names appear in Arabic sources, which also often list him without even a year of birth. They do agree, however, that he was 20 years old when he won the Olympic silver medal in featherweight weightlifting in 1936, so we have no reason to doubt that his date of birth is June 24, 1916, as claimed by the Egyptian Olympic Committee (EOC). Beyond that, there is no additional information about the rest of his life, as he never appeared in other major tournaments or received much attention from the Egyptian press. Thus the question of when – and even if, since it is possible that he is still alive – he died remains open. Some Arabic sources list him as the same weightlifter who won gold and silver medals respectively in the middle-heavyweight division of the 1951 and 1955 Mediterranean Games, who was born c. 1917 and went by the name of Mohamed Ibrahim Saleh. We have no evidence to confirm a connection the two, however, and, given the significant differences in weight categories, we believe this to be in error.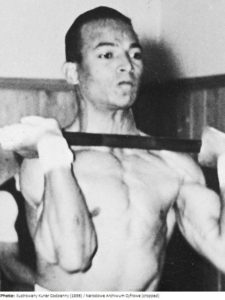 Ibrahim Shams – Bronze medalist in Featherweight Weightlifting: Coming in behind Saleh Mohamed Soliman in men's featherweight weightlifting was a much more well-known athlete, Ibrahim Shams. Shams went on to become an Olympic champion in the lightweight division in 1948, making him Egypt's most successful Olympian for the next 64 years, until Greco-Roman wrestler Karem Gaber won a silver medal in 2012 to match the gold medal he earned in 2004. He was also a World and Mediterranean Champion and set six world records. His accomplishments have led to relative consistency with his biographical details, with most sources claiming that he was born on January 16, 1917 and died on his birthday in 2001. Some sources, however, suggest that he was either born or died (but not both) on January 15, and we are working to confirm on which date exactly is correct.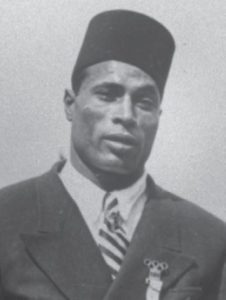 Wasif Ibrahim – Bronze medalist in Light-Heavyweight Weightlifting: Just like Saleh Mohamed Soliman, Wasif Ibrahim's identity is so muddled that many Arabic sources seem uncertain of his very name. He did, however, continue to compete after winning bronze in the 1936 light-heavyweight weightlifting division, and set a world record in 1938. His date of birth is seen as both November 4, 1908 and September 24, 1912, with the 1908 date being what is used by the EOC. The EOC also mentions his date of death as May 17, 1975, although we were unable to confirm this as we could not find an obituary for him in Al-Ahram around this time, making it possible that this information is incorrect.
After 1936, war intervened and the Olympics did not reconvene until 1948. By medal tally, these Games would be Egypt's most successful and, while record keeping was getting better, there are still mysteries to be had. Tune in next week for Part 3, where we'll try to clear up some of the confusion regarding these athletes.