On Oldest Olympians, we have often mentioned that Switzerland is a nation missing lots of biographical data despite its extensive participation in the Games. This is particularly true of their delegation to the 1948 London Olympics, where nearly four dozen competitors are missing even a year of birth. While of course we cannot cover them all, we did want to highlight several cases raised by researcher and frequent contributor Connor Mah as being potentially alive.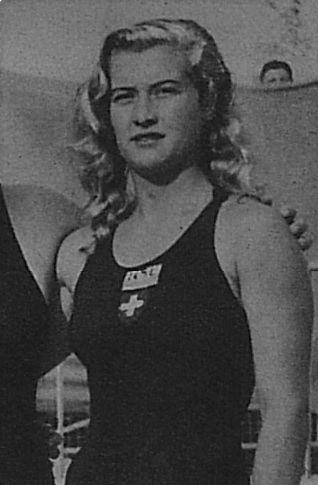 The one about whom we know the most is Maria-Anna Erismann, who was eliminated in round one of the 100 metres freestyle swimming competition. Even then, we are uncertain about the spelling of her first name, which is seen as Marianna, Marianne and Maria. Regardless, we do know that she was active primarily in the 1950s and won at least one national championship in that decade, which suggests that she was relatively young at the 1948 London Games. Unfortunately, the trail ends after the 1950s.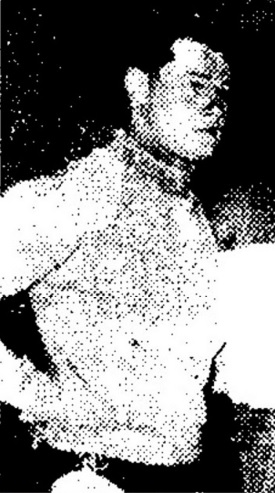 (Walter Kunz)
There are at least two more swimmers in London who went on to win Swiss national championships in the 1950s. Walter Kunz was the Swiss champion in the 100 metres butterfly in 1954, but at the 1948 Olympics he competed in the 200 metres backstroke, where he was eliminated in round one. Also competing in that event, with the same result, was Hans Widmer, who seems to have begun his career shortly after World War II. He too was a Swiss national champion in the mid-1950s.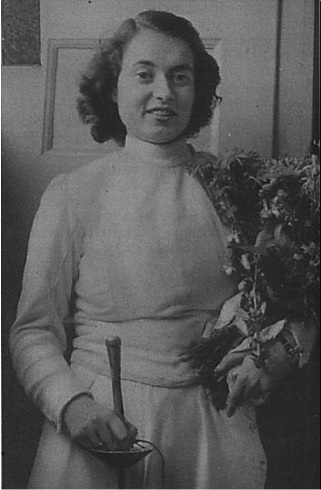 (Vera Hagemann)
In other sports, fencer Vera Hagemann was a national fencing champion in 1947 before representing Switzerland in the individual foil in London, where she was eliminated in round one. She was still active two years later when she became the first female fencer at a club in Lucerne. In rowing, Maurice Matthey was eliminated in the round one repêchage of the double sculls event at the 1948 Games. He was very successful later in life, becoming the president of the Swiss Rowing Federation in the 1960s. (His Olympic partner, Maurice Gueissaz, is also missing all of his Olympic biographical data, although he seems to have been a bit older).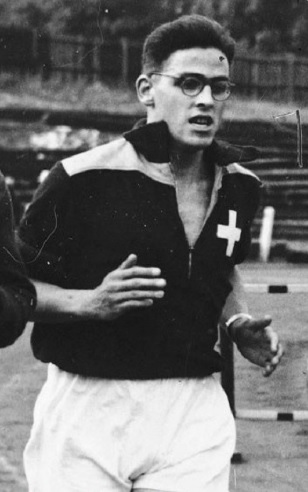 (Walter Keller)
Finally, for some Olympians, we have very little information at all, but based on their names not appearing in Swiss papers until after World War II, we speculate that they may have been young enough at the Games to still be alive. Athlete Walter Keller, who was eliminated in the first round of both the 400 metres and the 4×400 metres relay, is one example. One runner in that relay, Karl Volkmer, born March 20, 1922, was still alive as recently as 2015. Another, Max Trepp, born June 30, 1924, is on our possibly living list. A second example is water polo player Heinrich Keller, who may be the only survivor of the Swiss team that was eliminated in round one.
Mah also sent us an update on Swiss bronze medal-winning fencer Willy Fitting, born January 25, 1925, whom we profiled previously as an Olympic medal mystery. As it turns out, based on research by Patrick Houda, Fitting died April 26, 2017 at the age of 92. We also want to send our appreciation to Deborah Chai, who confirmed that her father, Olympic field hockey player for Singapore Chai Hon Yam, whom we profiled previously on this blog, was born in 1927 and did die on December 7, 2017.