Today on Oldest Olympians we are finishing our series on missing dates of death for Canadian Olympians born before 1931. Today we have only three individuals to cover, those who competed after the 1948 London Games.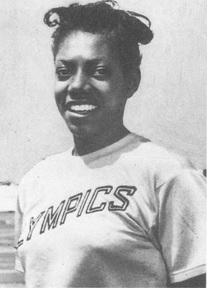 (Rosella Thorne pictured in "A Sporting Chance: Achievements of African-Canadian Athletes" by William Humber)
Rosella Thorne – Member of Canada's athletics delegation to the 1952 Helsinki Olympics
Rosella Thorne, born December 11, 1930, likely holds the distinction of being the first black woman to represent Canada at the Olympic Games. She was entered into four track and field events at the 1952 Helsinki Games, but only competed in three, the 100 metres, the 80 metres hurdles, and the long jump, and was eliminated in the first round of all of them. At the 1950 British Empire Games, she was fifth in the high jump, seventh in the long jump, and eliminated in the heats of the 80 meters hurdles, while in 1954 she just missed the podium in fourth in the long jump. Thorne later moved to California, where we believe that she is still living, but the last time we were able to confirm this for certain was 2008, which lies just outside when we would list someone as living.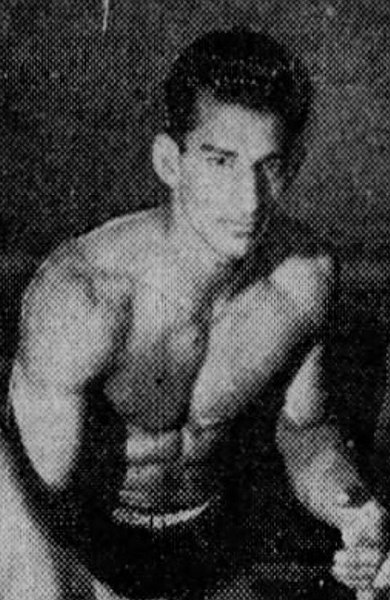 Nick Mohammed – Member of Canada's wrestling delegation to the 1952 Helsinki Olympics
Indian-born Niaz "Nick" Mohammed moved to Canada at a young age and represented his country as a welterweight wrestler after World War II. At the 1952 Helsinki Olympics, he competed in the freestyle category, but was eliminated after his first two bouts. By career he was a welder, although he later worked as a wrestling referee. He was still alive and living in British Columbia as recently as 2002, but we have been unable to confirm what happened to him after that.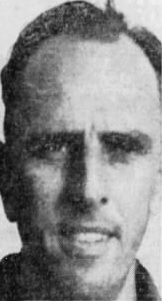 (Ian Johnston, pictured in the August 29, 1963 edition of The Province)
Ian Johnston – Member of Canada's field hockey team at the 1964 Tokyo Olympics
Born in Dublin on March 3, 1929, Ian Johnston represented Canada in the field hockey tournament at the 1964 Tokyo Games, where the nation was eliminated in the preliminary round. He was a notable figure in the British Columbian and Canadian field hockey scene, but we have been unable to trace his ultimate fate.
This concludes our series on Canadian Olympic mysteries for now, although we want to end on a positive note by acknowledging a case from this series that has been solved: Connor Mah was able to find a month of death of October 1996 for rower Charles Matteson. Next week we will have something new to feature, so we hope that you will join us!