Today on Oldest Olympians we wanted to address the topic of individuals who are removed from our lists without any formal post to acknowledge the change. This usually occurs when we discover that an individual whom we believed to have been alive actually died a year or more ago without us having known at the time. With the exception of centenarians, such as when we were a year late in discovering that Mexican equestrian Mario Becerril had died, there never seems to be an appropriate time to publish a dedicated post for someone who died a year or two earlier. Thus, while we are catching up on blog entries, we wanted to post about a few of those cases as a group.
Lois Stephens – Member of the United States' equestrian delegation to the 1972 Munich Olympics
The case that spurred this blog post was that of American equestrian Lois Stephens, born March 27, 1923, whom we believed to be the oldest survivor of the 1972 Munich Games, and was one of two possible individuals we considered featuring on her birthday (even before we learned she was deceased, however, we decided to go with Guatemala's oldest living Olympian, Oswaldo Johnston). Stephens represented her country at the 1972 Munich Olympics, where she came in 31st in the individual dressage and ninth with the American team. Although we noted her birthday with a post last year, we discovered a brief mention recently that she actually died in 2018, and without an exact date, it is possible that she died prior to even her 95th birthday.
Suse Heinze – Member of Germany's diving delegation to the 1936 Berlin Games
At the beginning of this year, we believed that not only was Suse Heinze, born May 25, 1920, one of the many Olympians slated to turn 100 in 2020, but that she was the oldest living German Olympian as well. Heinze competed in the women's springboard diving event at the 1936 Berlin Games, placing seventh, but had better luck at the 1938 European Championships, where she won a bronze medal in the 10 metre platform. Nationally, she won a total of seven titles in the platform (4) and the springboard (3). Sadly, earlier this year we were informed by historian and researcher Ralf Regnitter that Heinze had died on November 26, 2018, and was unfortunately not alive the last time we featured her on what we believed to be her 99th birthday in 2019.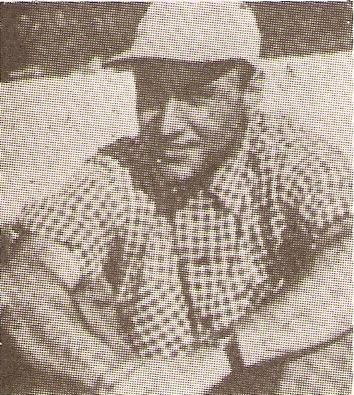 (Maurice Tabet, pictured at Abdo Gedeon)
Maurice Tabet – Member of Lebanon's sport shooting delegations to the 1960 and 1972 Summer Olympics
Finally, we had Maurice Tabet, born February 1, 1919, listed as Lebanon's oldest Olympian for the first year of our tables, as well as the oldest living Olympian from the 1960 Rome Olympics, where he took part in trap shooting. He was also present at the 1972 Munich Games, this time as a skeet shooter, and held numerous important positions in Lebanese sports administration, including serving as president of its shooting federation from 1965 through 1970. Outside of sport, he served with the Lebanese Diplomatic Corps in several countries and was also successful in business. Unfortunately, at the end of 2018, we discovered his obituary in An-Nahar (page 17), which noted that he died January 27, 2014, well before we started oldest Olympians. Nonetheless, we were happy to have had the opportunity to feature him as one of the earliest profiles on our site.
Those are the three names that came to mind immediately for this topic, but if there are any more removals that you noticed that were not addressed, please feel free to leave us a message and we can post an update on those cases. Otherwise, we still have some blogs to write, so we hope that you will join us next time!