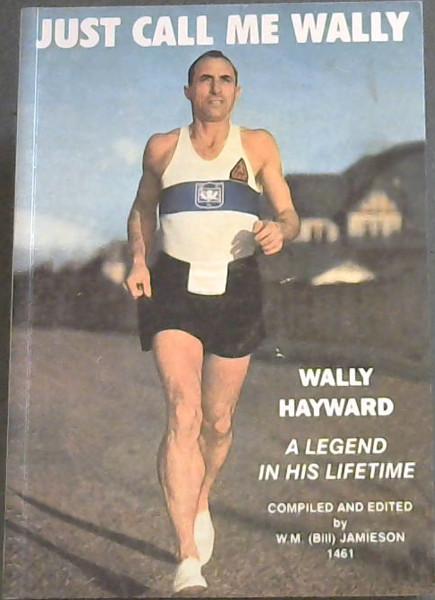 Some time back, when noting the death of Nigerian track athlete Karim Olowu, we here at Oldest Olympians were discussing the longest-lived African Olympians. Based on some research that we have done in the interim, we believe that the distinction of longest-lived Olympian goes to South African marathoner Wally Hayward.
Hayward, born July 10, 1908, was already an established runner in his early 20s. In 1938, he earned his most notable international prize by taking bronze in the six-mile race at that year's British Empire Games. It was after World War II, however, that he reached the pinnacle of his career. In 1952, he was selected to represent South Africa in the marathon at the Helsinki Olympics, where he finished 10th out of 66 starters. The following year, he won his country's 90-kilometer Comrades Marathon for the fourth of five times and set world records at 50 and 100 miles, as well as the 24-hours race. He continued racing into his 80s, not stopping for good until 1989. A marathon in South Africa was named in his honor.
By career Hayward was an engineer and he served in that capacity during World War II, winning the British Empire Medal for bravery during the conflict. He died on April 27, 2006, at the age of 97 years, 291 days, making him the longest-lived African Olympian that we know about. For the sake of comparison, the current oldest living African Olympian is Mohamed Selim Zaki, born July 16, 1924, who recently turned 95. There is nothing mysterious about Hayward, but we did want to make a brief post about him here at Oldest Olympians, not only to tie up a loose end from an earlier post, but, as always, to celebrate the achievements of a distinguished sportsman and his contributions to the Olympic movement.