Today on Oldest Olympians, we wanted to continue wrapping up our coverage of eisstockschießen, or "ice stock sport" at the 1936 Garmisch-Partenkirchen Olympics. We have covered this tournament haphazardly, but we wanted be a little more organized and touch upon the remaining mystery competitors that we have not yet mentioned. Today, we are going to take a quick look at those who were ranked highly in the tournament, but we have not yet covered.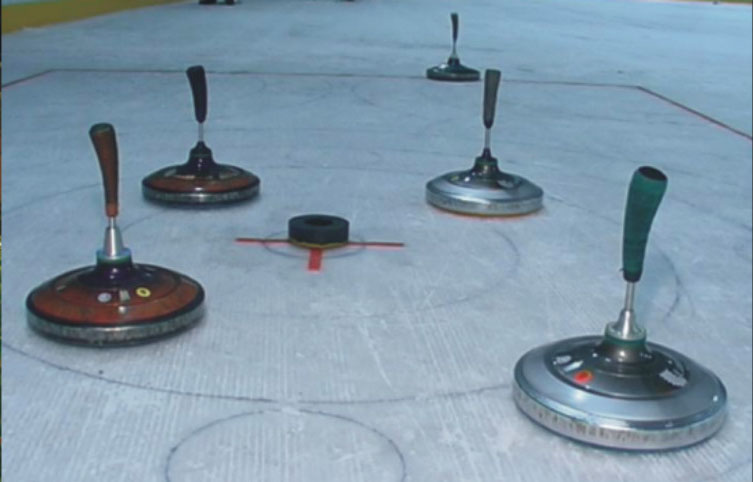 In particular, we have missed mentioning a few of the members of the team from Miesbach that placed second in the team event that was open to international clubs. For one of them, Alois Dirnberger, we know of an individual of this name who was born June 15, 1891 in Bavaria and died October 19, 1981 in Indio, California, but we cannot confirm that he was the competitor. About the other two, Johann Elbach and Josef Lenz, we know nothing.
Just missing the podium in fourth in that event was the team from Straubing. Of those individuals, we have not mentioned Franz Xaver Bachl or Albert Karl, but that is largely because we have been unable to uncover nothing about them. The same goes for two of the members of the fifth-placed team from Zwiesel: Hermann Fuchs and Wolfgang Röck. In the latter case, however, it is possible that he is connected to the manufacturing company of the same name that based in Zwiesel.
Finally, in our discussion of those who competed exclusively in individual events, we missed one: Karl Möbus of FTC 1914 Palmengarten, Frankfurt am Main, who did not make a mark in the German-only target shooting event. As before, we wanted to review this topic in the hopes that, by getting their names out there a little more, we might one day learn more about them and their contributions to the world of sport.