Yesterday we had two important birthdays to celebrate and the one that we did not choose to feature was Dimitri Atanasov, born August 8, 1927. Atanasov represented Bulgaria at the 1952 Oslo Games, where he failed to advance beyond the first run in the slalom event. Although this is all that we know about him, we current list him as the oldest living Bulgarian Olympian.
Our last evidence of his being alive, however, comes from his 85th birthday announcement in 2012, which means that if we do not get any updates by the end of the year, we will have to remove him from our tables. That would leave Stoyanka Angelova, born May 28, 1928, as the oldest living Bulgaria Olympian. Angelova represented her country in the gymnastics tournament at the 1952 Helsinki Games, and later moved to Mexico.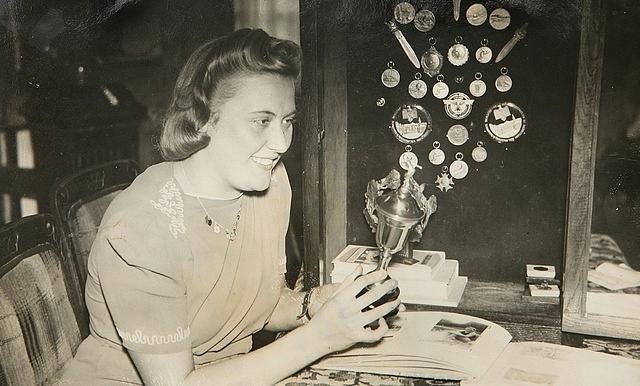 (Erna Herbers)
Additionally, a few days ago we posted about the death of Marianne Werner, born January 4, 1924, who was the oldest living German Olympian and Olympic medalist in track and field athletics. The oldest living German Olympian is now Erna Herbers, born May 2, 1925, who represented her country in the 100 metres backstroke swimming event at the 1952 Helsinki Games, where she was 18th. George Rhoden, meanwhile, who represented Jamaica at the 1948 and 1952 Games, was already the oldest living Olympic track and field champion, having won the 400 metres and the 4×400 metres relay at the latter edition, and is now the oldest living medalist in the sport overall.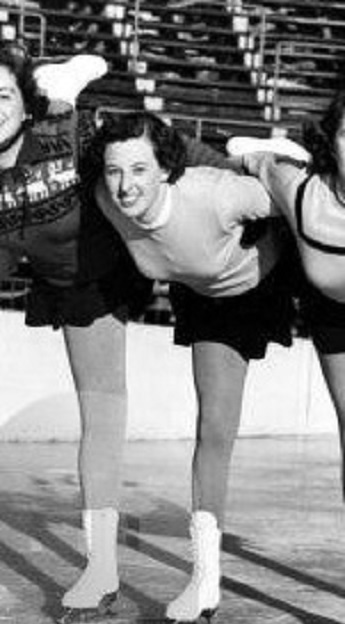 Finally, we wanted to address one recent removal from our lists that is also an Olympic mystery. We had previously listed British speed skater Patricia Devries, born July 6, 1930, as alive, but according to an article titled "Off the Beaten Track" on page 14 of the November 5, 2022 issue of Speedway Star, she died a few years prior to publication. We know, therefore, that she is deceased, but do not have an exact date, or even a year.