Today Oldest Olympians is continuing its look into mystery competitors from the 1948 London Olympics for whom we lack both a date of birth and confirmation as to whether they are alive or deceased. Given the time that has passed, nearly all of these Olympians would be at least 90 years old, but there is a possibility that some are still alive. Today we are going to complete our look into Swiss Olympians.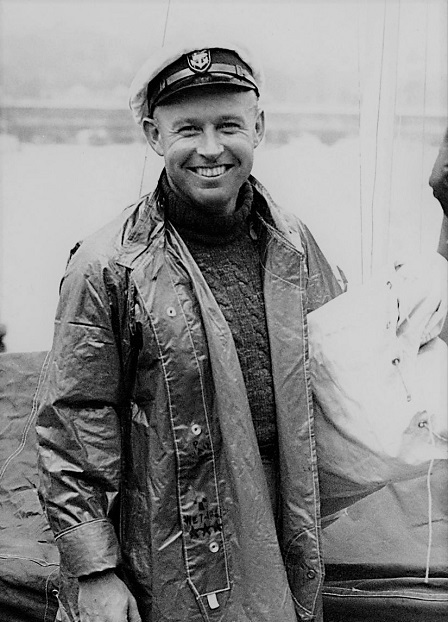 (Alfons Oswald)
Only one of the remaining sports, rowing, has more than one Swiss mystery competitor. Arnold Amstutz and Otto Vonlaufen were both members of the coxed eights squad that was eliminated in the semi-finals. While there is a lot of missing information on this squad, Amstutz and Vonlaufen are the only two about whom we know nothing at all. The other mystery competitor associated with aquatic vessels is Alfons Oswald, who was 10th in sailing's Firefly class. He held the title of "Dr." and was competing in the late-1930s, but we have no additional information on him.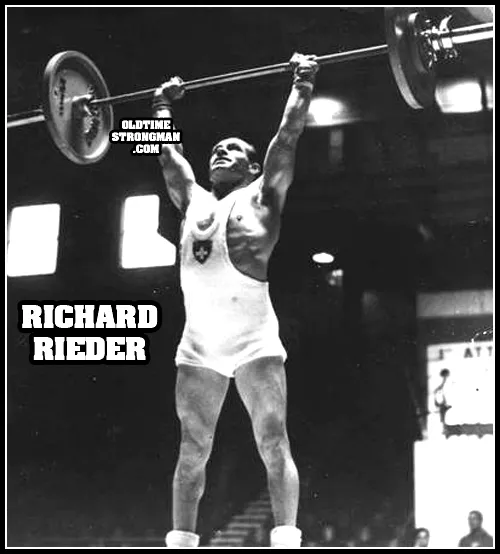 (Richard Reider, pictured at oldtimestrongman.com)
The last remaining Swiss aquatic mystery is Willy Rist, who was 23rd in platform diving. He had been the national champion in that event from 1933 through 1941 but, despite this, we have no biographical details for him. Weightlifter Richard Rieder was also a multiple national champion, having won the national bantamweight title in 1945 and 1946. In London he competed as a featherweight, placing 22nd, and later won the Swiss lightweight title in 1953. There was a Gottlieb Rieder active in weightlifting around the same time, but we are not aware of any relation to Richard, or any other biographical details.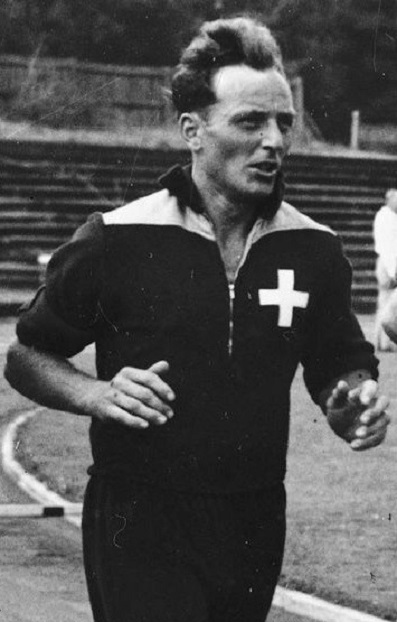 (Ernst Günther)
The other physical strength-related Swiss mystery is Ernst Kobl, who was eliminated in round three of the middleweight, Greco-Roman wrestling tournament. He was runner-up in that event at the Swiss national championships in 1940 and 1942, but won the title in 1948. Aside from this, however, we know nothing about him. Finally, we are left with a track athlete and a fencer. The former is Ernst Günther, who was eliminated in round one of the 5000 metres. He was the Swiss champion in that event in 1947 and might be Ernst Alfred Günther, born July 4, 1915 and died February 22, 1984, but we cannot be certain.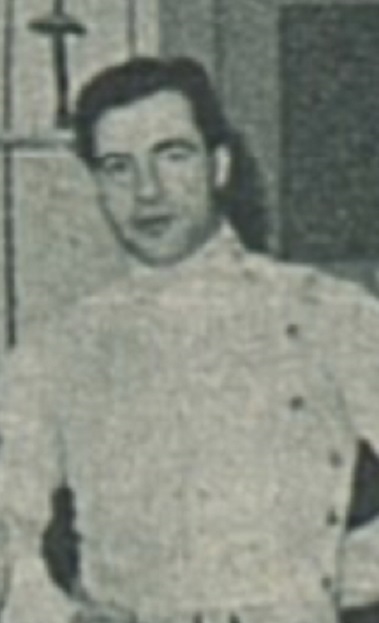 (Roland Turian)
The latter is Roland Turian, who was eliminated in round one with the Swiss sabre team. He may have been Roland Gaston Turian of Satigny, but this is based solely on the rarity of his name, and we have no other corroborating evidence. This is what we have for today, but we will be continuing this topic into the future and we hope that you will join us!