Today Oldest Olympians is continuing its look into mystery competitors from the 1948 London Olympics for whom we lack both a date of birth and confirmation as to whether they are alive or deceased. Given the time that has passed, nearly all of these Olympians would be at least 90 years old, but there is a possibility that some are still alive. As we mentioned in the last post, today we are going to start looking at Swiss Olympians who fall into this category, and we are going to begin with those who took part in team sports.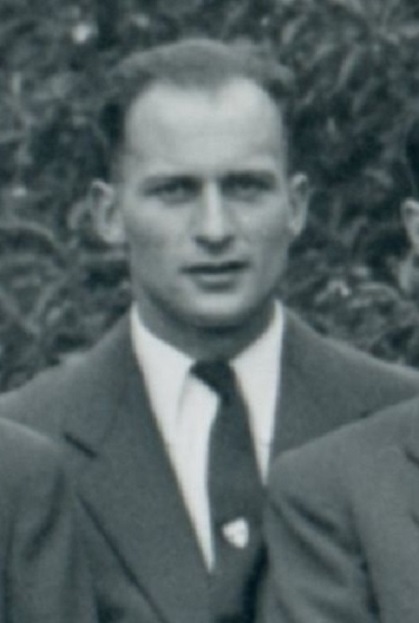 (Karl Vogt)
Three of them, Pierre Pasche, Karl Vogt, and Fritz Kehrer, played on the field hockey team that did not advance beyond the preliminary round. Pasche had been a player and coach with the Black Boys of Geneva since the 1930s and later worked as a referee. There are at least two candidates for his identity, neither of which we have been able to confirm. Vogt's career with HC Olten began in the mid-1940s and continued until 1952, when he lost one of his eyes. Thereafter he served as a coach and administrator in the sport, and he may have been the Karl Vogt of Olten born July 10, 1917 and died September 2, 2005, although we cannot be certain. Finally, Fritz Kehrer of the Red Sox Zürich had been active since the mid-1930s and may have been related to the Hans Kehrer who played with that team in the 1950s. Aside from this, however, we have no concrete biographical information.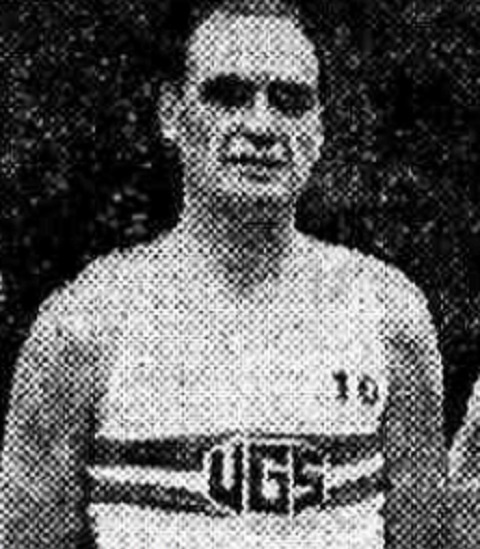 (Robert Geiser)
Another two, Robert Geiser and Bernard Dutoit, were members of the basketball squad that ultimately placed 21st after being eliminated in the preliminary round. Geiser was a member of Urania Genève Sport in the 1930s and 1940s and was also part of the Swiss team at the 1946 European Championships, where his country was fifth. He may have been Robert Jean Geiser, born in 1919 and died December 17, 1981 in Collonge-Bellerive, but we have not been able to prove this. Dutoit, meanwhile, played with Club Athlétique de Genève and got his start on the national team in 1947. He also took part in the European Championships, but in 1951, when Switzerland was 13th. Unfortunately, we have no clues as to his identity or evidence that he is still alive.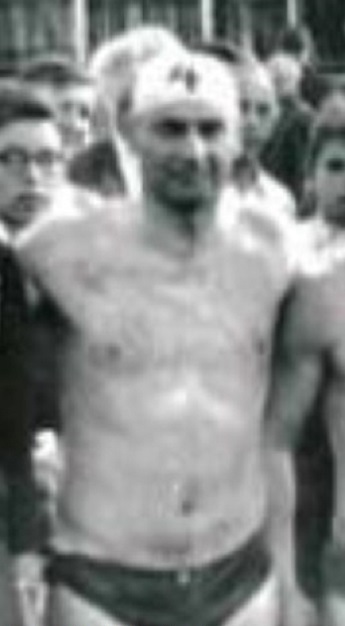 Finally, one member of the water polo team, Georges Hauser, remains a complete mystery to us. Switzerland was eliminated after the first round of the tournament and two of its members, Georges and Edouard Hauser, competed domestically for Schwimmclub Horgen. We do not how, or even if, they are related, but we do know that Edouard was born in 1911. It seems likely that Georges was born within a few years of that, but we do not know for certain.
This seems like enough names for today, but next time we intend to cover the rest of our 1948 Swiss mystery Olympians. We hope that you will join us!