Continuing our look into Iran at the 1948 London Olympics, we noted recently that one of the boxers, Emanoul Aghasi, died last month at the age of 90. Aghasi was much better known, however, as the father of Andre Agassi, one of the most successful tennis players in history. Emanoul, however, is the only one of the eight boxers that Iran sent to that edition for whom we know their ultimate fate. Today, therefore, we wanted to take a quick look into the other seven and share what little we do know about them.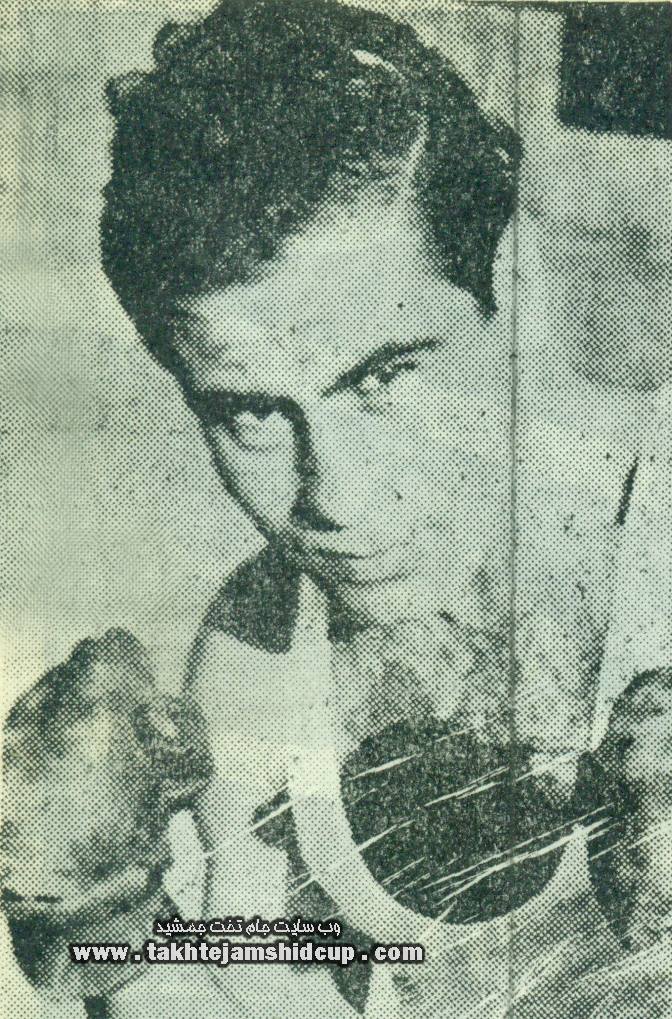 (Ghasem Rassaeli, from a picture uploaded by Babak Bagheri)
For two, we know at least that they are deceased. George Issabeg, born November 9, 1930, was the only boxer who returned in Helsinki in 1952; he competed both times as a welterweight, but did not advance far. We do know that he is deceased but, unfortunately, we do not know when this occurred. A grave for a George Issabeik (another potential transliteration of his name), born December 18, 1930, who died November 8, 1990, can be found in Los Gatos Memorial Park in California, but unfortunately we cannot confirm that this is the Olympian. Frequent contributor Connor Mah also found evidence that flyweight Ghasem Rassaeli, who was eliminated in his first bout, is also deceased.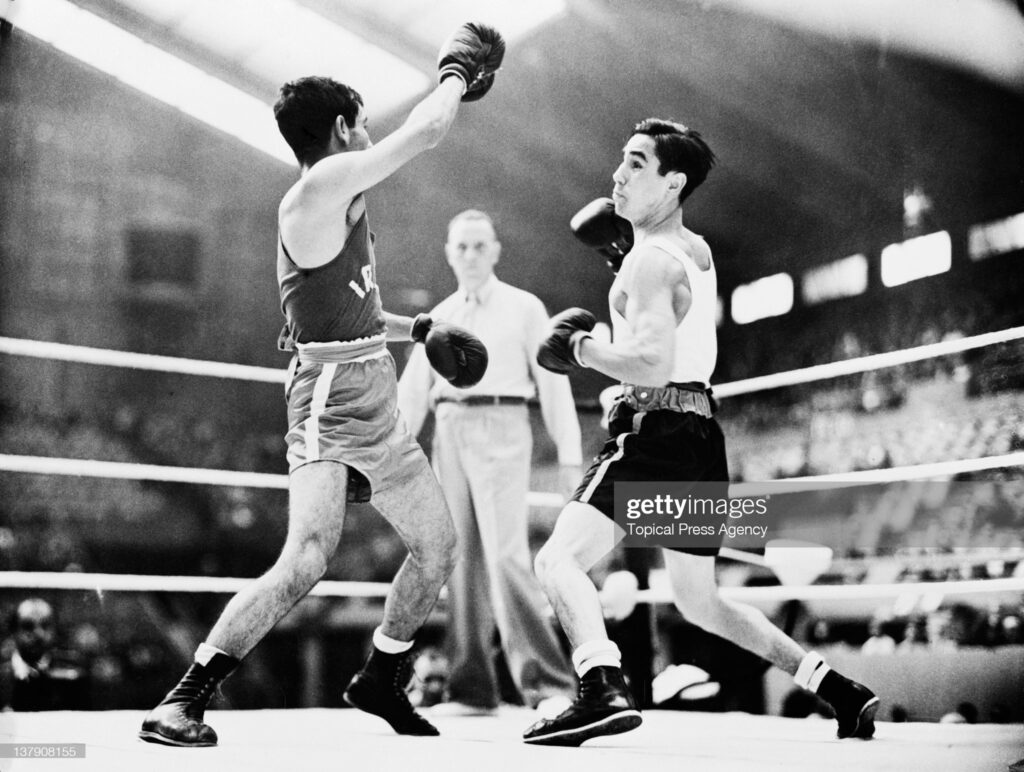 (Jamshid Fani, left, pictured at Getty Images)
About the remaining team members, we know essentially nothing. The other boxers to be eliminated in their first match were featherweight Jamshid Fani and lightweight Masoud Rahimiha, while Eskander Shora (light-heavyweight), Hussain Tousi (middleweight), and Mohamed Jamshid Abadi (heavyweight) made it to round two before being eliminated in the next. Tousi, however, was the only one to actually win a match when he defeated Sweden's Tore Karlsson; the others received a bye.
Unfortunately, that is all we have for today, but we wanted to post this entry as an extension of our previous one in the hopes that we can shed some more light on the Iranian delegation to the 1948 London Games. We hope that you will join us next time as we continue to explore the world of Olympic mysteries!