Today on Oldest Olympians we wanted to take a look into another country for whom we are missing significant amounts of data: Iran. Most of the information that we are missing comes from their first official foray into the Games in 1948. With so many names that deserve attention, we have decided to focus on the basketball squad for this post.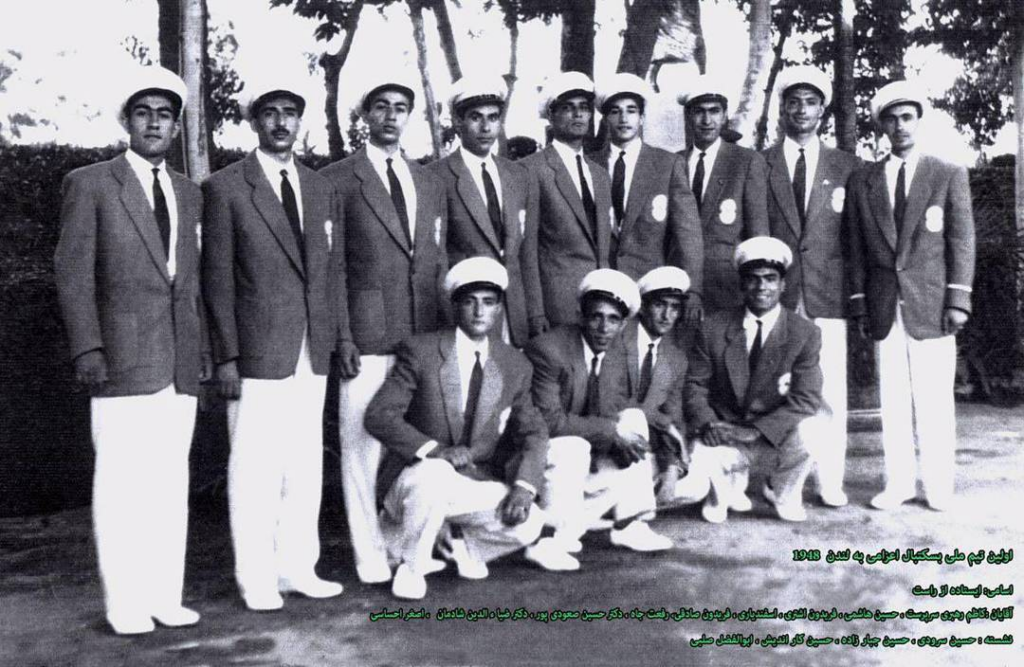 Two of the members of that team ended up becoming better known in other fields: Fereidoun Esfandiary later achieved fame as a transhumanist writer under the name of FM-2030, while Farhang Mohtadi had a lengthy career as an engineer at the University of Calgary and lived to the age of 94. Mohtadi was not the only nonagenarian on the team; Hossein Soudipour was 95 when he died in September 2017, as was Abolfazl Salabi when he died last year. We have complete information on many of the aforementioned individuals, as well as Ziaeddin Shademan, who died in Montreal in 2009 at the age of 85.
The mysteries begin with another claimant to longevity: Houshang Rafati. According to edits on Wikipedia, his family name was actually spelled Rafatjah and he was born on June 16, 1922 in Tehran. He later moved to Switzerland and died in Geneva on January 29, 2019, aged 96. Unfortunately, we have been able to verify this information.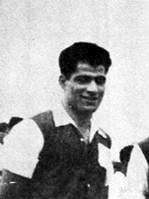 (Hossein Soroudi)
For three other members, we at least know a year of death. Hossein Soroudi was not only a basketball player, but also a member of Iran's national football team, a sport in which he represented his country at the 1951 Asian Games. We know that he died in 1992, but unfortunately do not have an exact date or a year of birth. Similarly, we know that Hussain Jabbar Zadegan died in July 1997 and Ferydoun Sadeghi in December 2005, but little else about either.
About the remaining four members, Asghar Ehssassi, Hossein Karandish, Hossein Hashemi, and Kazem Ashtari, we know nothing at all, not even whether or not they are still alive. They are among the many Iranian mysteries for whom language may very well be a critical barrier to our learning more. For example, we discovered that weightlifter Hussain Zarrini, born June 19, 1930, who represented the country in the featherweight division at the 1956 Melbourne Games, was still alive in December 2019, but in coma, and we have been unable to locate an update as to whether or not he pulled through. Thus we will very likely cover more Iranian Olympic mysteries in a future post.