Today we conclude the series that we revived two weeks ago by once again looking at cases for whom we believed to have identified their date of death but, for whatever reason, we were unable to connect the information, such as obituary or public record, conclusively to the athlete. As always, we present them here not only in the hopes of solving some of these cases, but to continue our commitment to transparency in our research.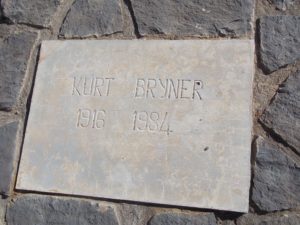 (Grave of a Kurt Bryner born in 1916 who died in 1984 from Find-A-Grave)
Kurt Bryner – Member of Switzerland's sailing delegations to the 1948 and 1952 Summer Olympics
Kurt Bryner, born October 9, 1916, twice represented Switzerland in Star class sailing at the Olympics, both times with his brother Hans. In 1948 they were 15th among 17 teams, while in 1952 they came in 9th in a larger field of 21. Like many sailors, this is the extent of our knowledge on his career, but we do know that his brother died in Milano in the 2000s. We located the record of a grave in Cape Verde for a Kurt Bryner, born 1916, who died in 1984. Given that his brother left Switzerland later in life, there is no reason not to suspect that this may be a marker for the Olympian but, unfortunately, we do not have enough proof to make that conclusion.
Hermann Dür – Member of Switzerland's equestrian delegation to the 1972 Munich Olympics
Active in the 1970s, Hermann Dür, born June 23, 1925, represented Switzerland in the dressage tournament at the 1972 Munich Olympics, where he came in 7th with the national team and 21st individually. The following year, he was a bronze medalist in the team dressage at the European Championships, and he then earned another bronze medal in that event at the 1974 World Championships. Our research located a man with the same name and birth year who died in 2015, but unfortunately there were no additional details to corroborate a claim that this man was the Olympian.
Dries Nieman – Bronze medalist for South Africa in heavyweight boxing at the 1952 Helsinki Olympics
Dries Nieman, born September 11, 1927, won a bronze medal for South Africa in heavyweight boxing at the 1952 Helsinki Olympics, after losing in the semifinals to upcoming champion Ed Sanders. He turned professional after the Games and had some success, although few bouts, over the next four years. On November 10, 1956, he fought Johnny Arthur, the 1948 Olympic bronze medalist, for the South African Heavyweight Title, but lost and then retired with a record of 8-2-0. Several Wikipedia articles have him dying on August 13, 2009, but we believe that this may be based on a report of an Andries Nieman born August 12, 1927 who died on that date. Regardless, we have no evidence of the Olympian being alive in recent years, which makes Nieman both an Olympic missing link and a bronze medal mystery.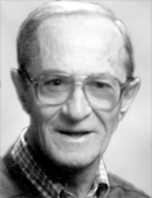 (Laurent Bernier pictured in his obituary)
Finally, we like to end with a story that has been resolved if we can, and today we have one. We previously covered Laurent Bernier, a ski jumper who represented Canada at the 1948 St. Moritz Olympics, suggesting that he had possibly died on April 27, 1998. This, however, was based on the idea that he was born December 22, 1928, and it turns out that he was actually born in 1921. This in turn led to an obituary that demonstrated that he had in fact died August 13, 2007, making it the first mystery that we have featured that was resolved in a different fashion than presented. That's all we have for today, but we hope that you will join us next week as we bring you more Olympic mysteries!