Today on Oldest Olympians we have an Olympic medal mystery of a different kind. It concerns William Jones, a bronze medal-winning rower from Uruguay about whom we have been able to uncover only limited information.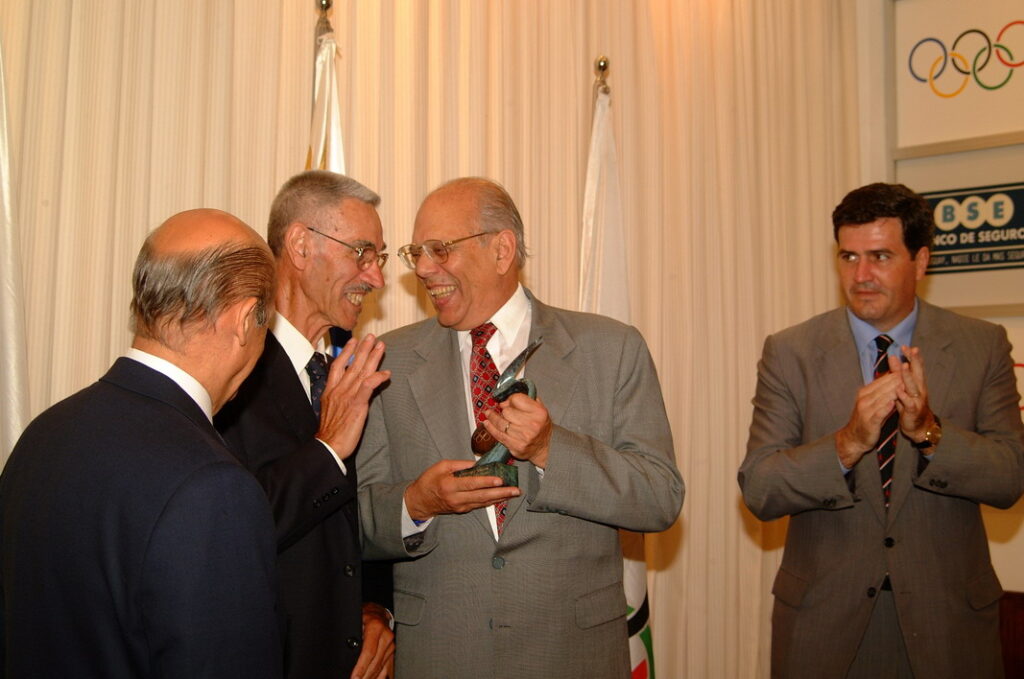 (William Jones, pictured second from the right, from the website of the Uruguayan President's office)
At the 1948 London Games, Jones paired up with Juan Rodríguez in the double sculls, an Olympian who we covered on this site in the past because he lived to the age of 91. They were a relatively unheralded duo entering the event, but nonetheless managed to leave it with a bronze medal. While much is known about Rodríguez, all we know about Jones is that at some point he moved to Florida, where he was living in 2003 when he and Rodríguez were honored for their Olympic accomplishments.
On April 7, 2014, an anonymous user on Wikipedia added the sentence "William Jones is now living in Citrus County Florida with his wife of 53yrs" to his biography, which aligns with the update from 2003. On August 9 of that year, a different anonymous user added the information that Jones had died on August 7.
The fact that a William Jones of Inverness, Florida died August 7, 2014 at his home is supported by an obituary. Unfortunately, the obituary is far too brief and lacking in details to confirm that it belongs to the Olympian. Another anonymous edit in January 2016 claimed that he was born in 1925 in the United Kingdom.
Unfortunately, this information has proven insufficient to locate him in public records, let alone to confirm that the individual who died in August 2014 was the Olympian. While we believe that this is quite likely the truth, we cannot confirm it, and until someone can provide additional information, this will remain an Olympic mystery.