Today on Oldest Olympians, we wanted to shift our attention to a sport that tends to receive less attention: lacrosse. In particular, we wanted to look at a handful of mysteries from the tournaments at the 1928 and 1948 Summer Games, when lacrosse was a demonstration sport, and focus on the British players at both tournaments.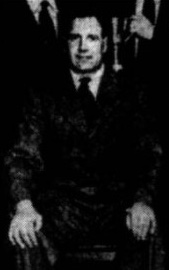 (Eric Parsons, pictured in the Burnley Express, October 19, 1949)
For 1928, we have two main mysteries. The first is Frederick Johnson, born May 9, 1905, who represented Old Mancunians domestically. We know that he was active in lacrosse throughout the second half of the 1920s and later had a career as a chartered accountant, living in Cuba and South Africa in the 1930s. Although we know that he was deceased by 1960, we have been unable to come up with an exact date or place of death. We know less about Eric Parsons, other than that he played for Disley, near Stockport, and was living in Nelson, Lancashire in 1949. Connor Mah has suggested that he may have been William Eric Parsons, born September 5, 1902 in Disley and died April 27, 1968 in Lancashire, but we have been unable to confirm this.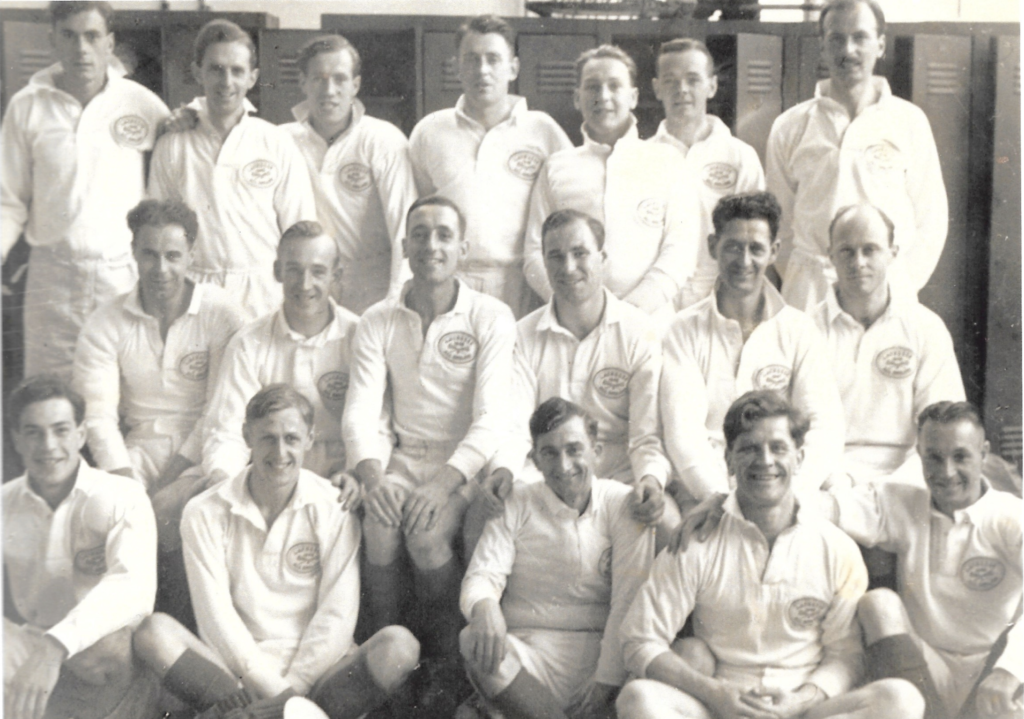 (Photograph of the British team in the 1948 London Olympics, courtesy of the family of player Rick Wilson)
For 1948, we have three mysteries, one of whom lacks even a full name: H. Wyatt. We do know that he played domestically with Boardman & Eccles, so he may be Harry Leslie Wyatt, born September 6, 1910 in Eccles and died Q4 1987 in Newport, Wales, but this is just one possible candidate. For a second, we have at least a nickname: J. H. "Jack" Little. He played for a team from Chorlton-cum-Hardy, so he may be John Harrison Little, born August 7, 1915 in that town and died August 1980. Again, however, we have no proof.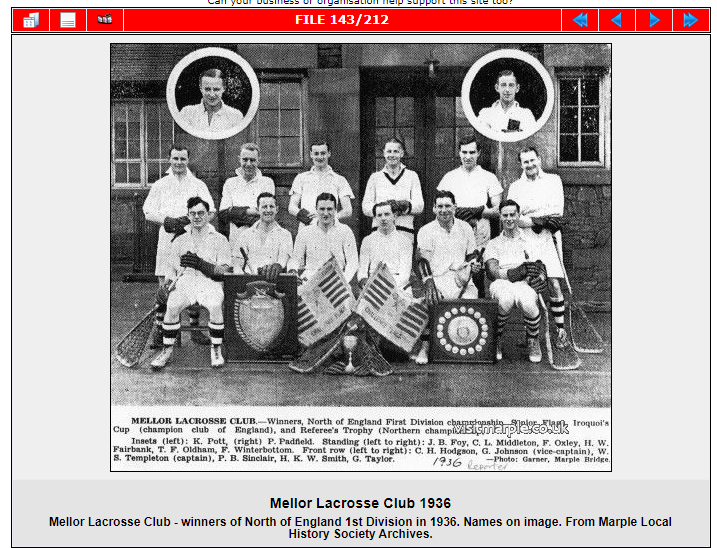 The third individual, John Foy, is a little more complicated. We actually know a great deal about his career, as he was a player from his teenage years in 1926 all the way through 1960! We have him listed as John P. Foy, but contemporary sources as unearthed by Connor Mah suggested that his middle initial was actually B. If this is correct, then he could be John Bernard Foy, born May 9, 1912 in Chorlton and died April 30, 1986 in Burnage, Manchester. As always, of course, this is not certain.
Finally, while we are on the topic of unofficial Olympians, we have an update on Eulogio Quiroz, a light-heavyweight boxer who was slated to represent Peru at the 1936 Berlin Games, but did not start. We were able to confirm that he was indeed Eulogio Quiroz Andrade, born March 11, 1913 in Huacho and died October 7, 1976 in Lima.