Today on Oldest Olympians, we wanted to address a new finding of ours in the world of Egyptian Olympians. At the 1960 Rome Games, Egypt competed as the "United Arab Republic" (UAR) because it had unified politically with Syria. As far as we know, however, there were no Syrians in the actual delegation, but we did have one mysterious competitor in wrestling listed as "Ben Ali" for whom we could find no record in contemporary sources. This left open the possibility that he might have been a Syrian on the team.
As we discovered recently, however, "Ben Ali" was a transcription error for the real competitor: Al-Sayd Hassan Ali Rifa'i. Rifa'i was born in Alexandria and represented Egypt internationally for over a decade, most notably at the 1959 Mediterranean Games, where he won silver in the freestyle, welterweight competition (in Rome, he competed in Greco-Roman). We were unable to find dates of birth and death, but we have now confirmed that he was Egyptian.
This leaves us with only two representatives from the UAR delegation for whom we have no biographical data: divers Moustafa Hassan and Ahmed Moharran. Both were relatively prominent on the national sports scene and Hassan even won a bronze medal on the platform at the 1959 Mediterranean Games. Hassan and Moharran competed on the platform in Rome, placing 25th and 24th respectively, while the latter also finished 28th in the springboard. We do not have a year or place of birth for either, however, or even an age estimate.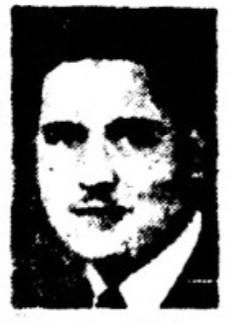 (Ibrahim Abdulhalim and his name on the Swissair Flight 306 memorial)
Finally, we were able to identify additional information about a member of the UAR's rowing squad: the competitor that we had listed as "Ibrahim Mahmoud" was actually Ibrahim Abdulhalim, one of Egypt's most successful rowers of the 1950s. Unfortunately, he died only three years after the Rome Olympics, in the crash of Swissair Flight 306 on September 4, 1963.