The 1936 Garmisch-Partenkirchen and Berlin Olympics are the last prewar Games for whom some of the more mysterious competitors could still be alive and have not yet been covered on this blog. In seeking to address this, today on Oldest Olympians we to cover five starting Olympians who competed at these editions, but for whom we lack any biographical data.
Two of these individuals represented Austria in aquatic sports. The first, Helena "Elli" von Kropiwnicki, was a member of the 4×100 freestyle relay team that was eliminated in round one. While all four are missing dates of death, von Kropiwnicki is the only one missing a date of birth. The second, Therese Rampel, was a member of the same club, 1. Wiener Amateur Schwimmclub, but took part in platform diving, where she was 16th.
(Qadri Mahmud)
A third competitor, Egyptian Fadl Ibrahim, was also an aquatic participant, as he took part in the 4×200 metres freestyle relay, where his nation was also eliminated in round one. He is the only one of his teammates about whom we know nothing, although our only information on Zaki Saad al-Dine is that he died prior to May 20, 2000. Qadri Mahmud, born October 8, 1917, was a star swimmer at the American University of Cairo, but we do not know his date of death. Finally, Higazi Said, born sometime in 1916 in Cairo, died August 30, 1998 and was a well-known national swimmer as well.
The final summer Olympian is Abouwi Ahmad Shah, who was a member of Afghanistan's field hockey team in Berlin, which placed fifth overall in the tournament. There was an Ahmad Shah Abouwi who competed for Afghanistan in field hockey at the 1956 Melbourne Games, but records indicate that he was born in 1930, too early to have also been the 1936 Olympian. The 1936 squad also had a few non-starters, such as Abdul Chaffar and Nauroz Ali Nauroz, about whom we also know nothing.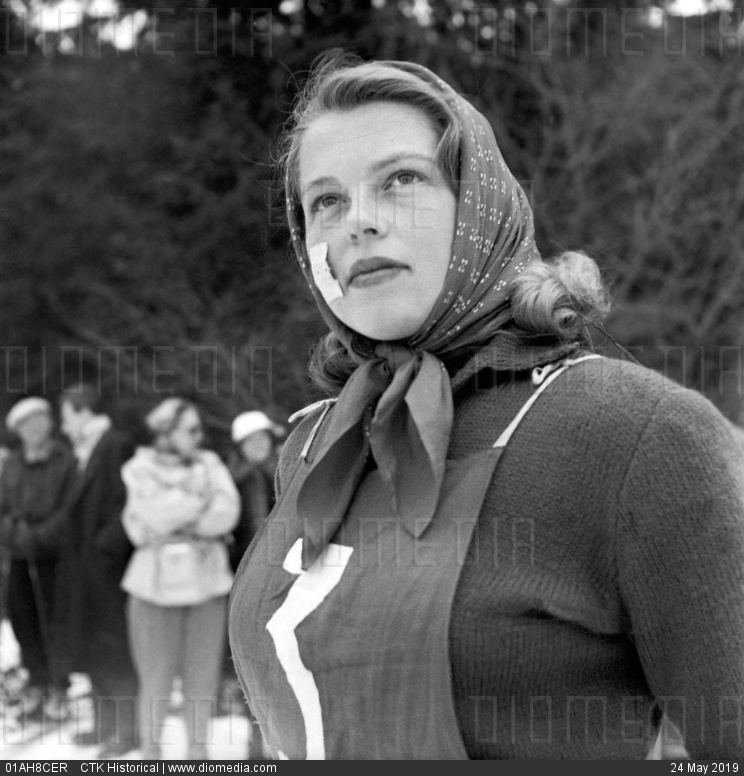 (Picture from Diomedia)
Finally, we have Wilhelm Blechschmidt, who represented Czechoslovakia in both the two- and four-man bobsleigh events in Garmisch-Partenkirchen. As with many bobsledders of this era, we know nothing else about him. On the topic of bobsledders, however, Connor Mah was able to prove that John Read, who represented Great Britain in the four-man at the 1956 Cortina d'Ampezzo Olympics, and whom we covered previously on Oldest Olympians, died April 12, 2000 in Salisbury, England. And in terms of Olympians who represented Czechoslovakia at the Winter Games, we learned that Božena Moserová, who took part in three alpine skiing events at the 1948 St. Moritz Olympics, and who we have also covered previously, died February 9, 2017.