Today on Oldest Olympians, we wanted to look at a handful of Dutch Olympians who we have listed as "possibly living". Specifically, we wanted to look at some data from the Amsterdam Archives that suggests that a handful of these Olympians may still be alive, although we have not found any corroborating proof. All of these Olympians have their records redacted in the archives, which indicates, but does not prove, that they are still alive.
Wim Pool – Member of the Dutch canoeing delegation to the 1948 London Olympics
Wim Pool, born March 20, 1927, represented the Netherlands in the K-2 1000 event at the 1948 London Games, where he and Cees Gravesteijn placed sixth. Just as with Gravesteijn, whom we covered in our post about Olympians that we last heard from in 2012, we know nothing else about Pool.
Gerard Lautenschutz – Member of the Dutch sailing delegation to the 1960 Rome Olympics
Gerard Lautenschutz, born November 27, 1928, represented the Netherlands in the Flying Dutchman class sailing tournament at the 1960 Rome Games, where he placed fifth. Lautenschutz only took part in the first five races, after which he had to return home due a family emergency. By career, he ran a shipyard.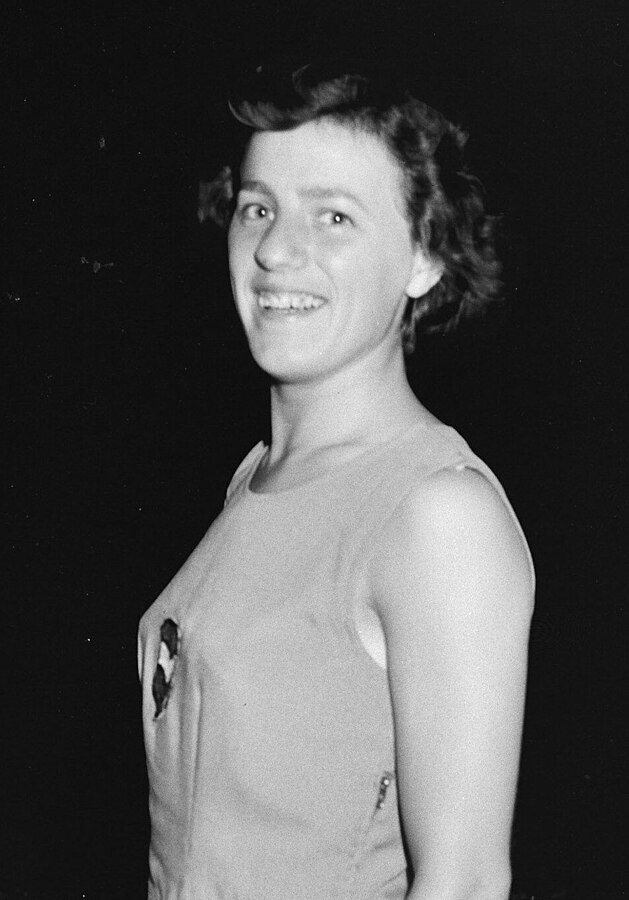 (Tootje Selbach)
Tootje Selbach and Nanny Simon – Members of the Dutch gymnastics delegation to the 1952 Helsinki Olympics
Tootje Selbach, born March 14, 1928, and Nanny Simon, born June 23, 1931, represented the Netherlands in the gymnastics tournament at the 1952 Helsinki Games, where they were 14th in the team all-around and sixth in the team portable apparatus. Selbach's best individual finish was joint-56th in the balance beam, while for Simon it was joint-82nd in the same event. Selbach's younger sister Toetie, born April 11, 1934, was also on the team and was still alive in 2021, but we are not certain about Tootje. We previously mistook Simon, meanwhile, as an individual who lived in Florida, but this turned out not be the case, and thus we remain uncertain about her as well.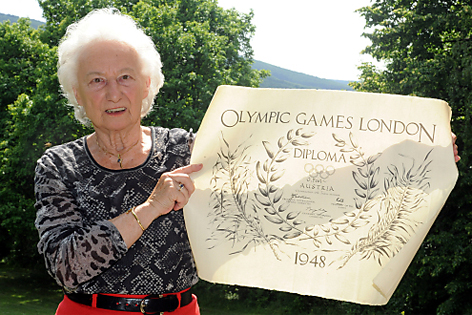 (Gerti Fesl, pictured at noe)
On the topic of gymnastics from the 1952 Helsinki Olympics, we have some good news to update: Austrian gymnast Gerti Fesl, born September 29, 1931, whom we had last heard from in 2012, was confirmed to still be alive in 2023! That is what we have for today, but we hope that you will join us next week for a different topic!