Today on Oldest Olympians we want to cover two recent Olympic medal mysteries. As a reminder, these are Olympians who won an Olympic medal during their careers, but for whom we have no indication of whether they are alive or deceased as of their 90th birthday.
Teijiro Tanikawa – Member of Japan's swimming delegation to the 1952 Helsinki Olympics
Teijiro Tanikawa, born December 20, 1932, represented Japan in the 4×200 metres freestyle relay at the 1952 Helsinki Games, where he won a silver medal. He also competed at the 1954 Asian Games and took gold in that event, in addition to silver in the individual 100 metres freestyle. Aside from this, however, we have been unable to find any additional details about his life, including whether or not he is still alive.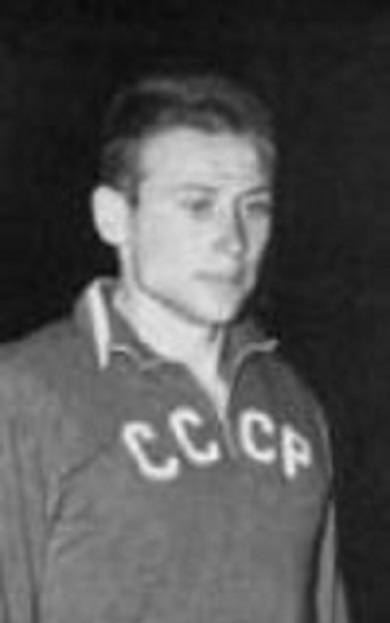 Igor Kashkarov – Member of the Soviet track and field delegation to the 1956 Melbourne Olympics
Igor Kashkarov, born May 5, 1933, represented the Soviet Union in the high jump at the 1956 Melbourne Games, where he won a bronze medal. He also took silver in that event at the 1961 Universiade and was fourth at the 1958 European Championships. Domestically, he was Soviet Champion in 1955 and 1959 and later worked as an athletics coach. Russian Wikipedia has a possible date of death of May 4, 2004, but even that page questions whether or not this is accurate.
Finally, just to finish off our list of mysteries, we wanted to mention the case of Víctor Flores. Flores was a member of Peru's fencing delegation to the 1936 Berlin Olympics and was entered into the individual sabre competition, but did not start. He did, however, carry his nation's flag in the opening ceremonies, but we otherwise know little about him. Our research suggests that he is likely Victor Alberto Flores Garrido, born October 15, 1908 in Catacaos and died January 29, 1985 in Lima, but we have been unable to prove this conclusively.