Recently on Oldest Olympians, we have been looking into the topic of Olympians from the 1928 Amsterdam Games who are missing their full names in our database. Three of those names come from the 21-man Indian delegation, the majority of which consisted of the gold medal-winning field hockey squad. Thus, broadly speaking, we have a lot of good, albeit not complete, biographical information about the team.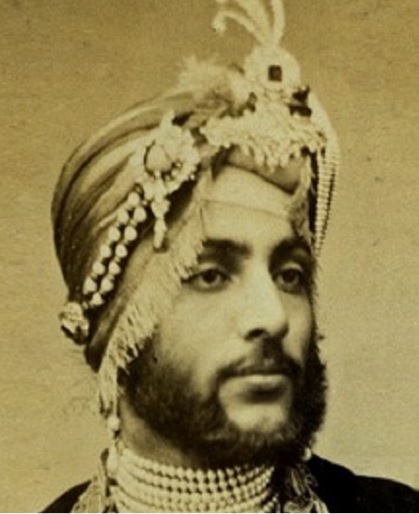 (Dalip Singh)
There were also, however, seven track and field athletes who represented India at the Amsterdam Olympics. We have complete dates of birth and death for only one of them, James Hall, who was entered into several events in both 1924 and 1928 . We know much about another, Dalip Singh, who is alleged to be the first Sikh to represent India at the Games, taking part in the long jump in both 1924 and 1928. Although we do not know Dalip Singh's date of death, his son Balkrishan won a field hockey gold medal at the 1956 Melbourne Olympics and thus the family is well-known. Two others have at least full names, although we are uncertain if these are the names they actually went by: Dr. B. Chavan (or Chawan) Singh in the 10,000 metres and Gurbachan Singh in the 5,000 metres.
(S. Abdul Hamid)
For the remaining three, we are missing even a full name. S. Abdul Hamid, born c. 1907, was eliminated in the first round of 110 and 400 metres hurdles. He had a successful national career during the late 1920s, but he was usually referred to as simply "Abdul Hamid". R. Burns of Bengal, meanwhile, was similarly eliminated in the opening rounds of the 100 and 200 metres events. Finally, J. Murphy of Madras was eliminated in round one of the 800 metres.
Unfortunately, with such limited information on these athletes, there is not much to say aside from presenting the mystery. With India being remember at the Games primarily for the achievements in field hockey, however, we did appreciate the opportunity to remind our readers that their sporting history has actually been more diverse.