Today on Oldest Olympians we are returning to the topic of a theoretical Egyptian delegation to the 1932 Los Angeles Games by looking at a sport in which the nation would not only have participated in, but in which it would almost certainly have claimed medals: weightlifting. Unlike track and field athletics, Egypt was an international power in weightlifting during this era, but the national boycott prevented it from adding more laurels in Los Angeles.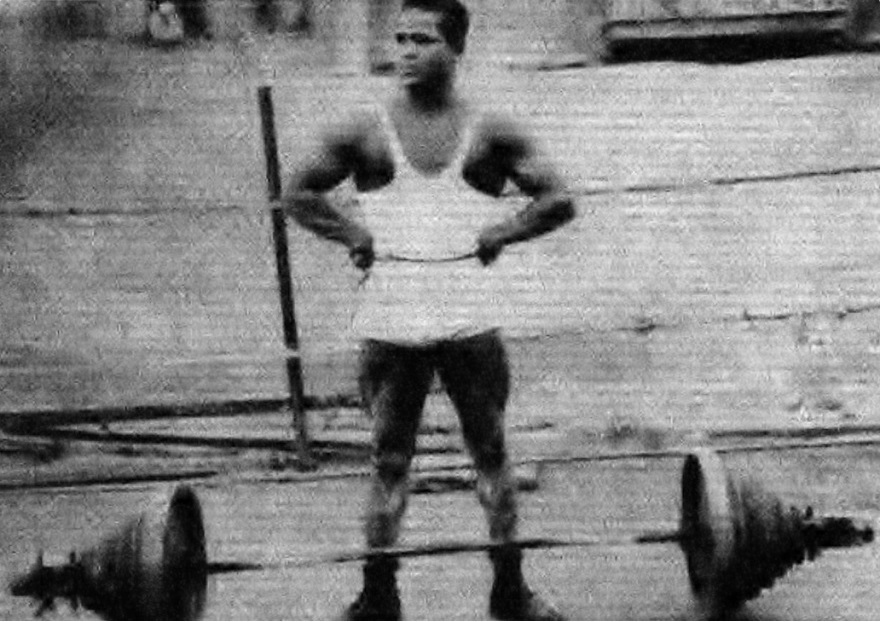 (Attia Mohammed)
Of the five national champions, we have already covered three in this blog as individuals who won medals at the Games. In the featherweight division, an 18-year-old Attia Mohammed won with a total lift of 285.0 kg. Had he repeated this feat in Los Angeles, he would have taken home the silver medal. Unfortunately, he would have to wait 16 years to make his Olympic début at the 1948 London Games. By then he was competing as a lightweight and took silver in that division, losing the gold to his compatriot Ibrahim Shams by virtue of Shams' equal total lift, but lower body weight.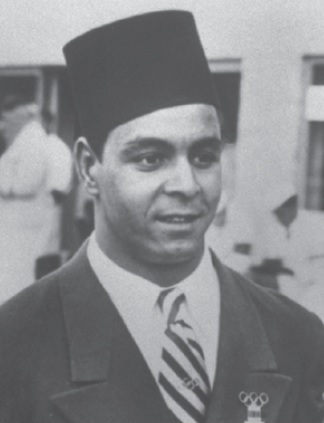 (Anwar Mousbah)
The winner of the national championships in the lightweight category in 1932, meanwhile, was 19-year-old Anwar Mousbah, with a total lift of 315.5. This also would have been good enough for silver in Los Angeles, but thankfully Mousbah got the chance to compete four years later and capture gold, albeit with a much heavier lift of 342.5. The Egyptian heavyweight winner in 1932 was Sayed Nosseir, who had been the Olympic light-heavyweight champion in 1928. His winning lift in 1932, however, would only have placed him in fifth in the Los Angeles heavyweight tournament.
(From left to right, Moukhtar Hussein, Sayed Nosseir, and 'Antar 'Arafa, pictured in the April 25, 1932 edition of Al-Ahram)
The winner of the light-heavyweight competition was Moukhtar Hussein, who had competed as a lightweight at the 1928 Amsterdam Games and placed seventh. He had moved up to light-heavyweight in 1932 and won the nationals with a total lift of 276. He had been the 1931 European Champion, but would have placed last in the field in Los Angeles with his Egyptian championship-winning lift. Nonetheless, he went on to set three light-heavyweight world records and placed fifth as a heavyweight at the 1936 Berlin Games.
The final lifter, and winner of the middleweight division, was 'Antar 'Arafa. 'Arafa set several world records in the first half of the 1930s and his winning lift in 1932, 355.5, would have won him gold at the Los Angeles Olympics. His case is perhaps the most unfortunate of all, as not only was he deprived of the opportunity to become an Olympic champion by the boycott, but he never appeared at the Games at all and cannot even claim status as an Olympian.
That is all that we have for today, but we hope that you will join us again next week for a new topic (we've learned to stop predicting what we might write about)!