Because it has been over a year since we last did this, today on Oldest Olympians we wanted to address three of the recent removals from our list that were not discussed in a separate post on our Twitter or Facebook. Usually this happens when an individual we believe to be alive turns out to have been deceased for a long period of time, so we cannot devote an individual post to them. While we are at it, we also wanted to point out some of the updates that we had on previously featured cases.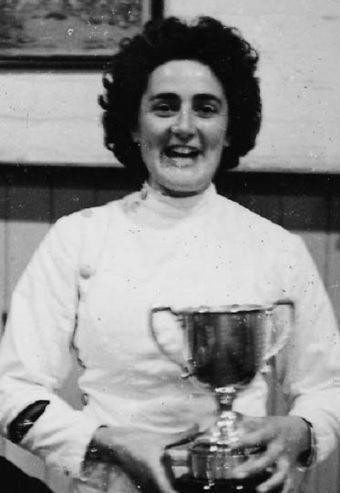 Theresa Offredy – Member of the British fencing delegation to the 1964 Tokyo Olympics
Theresa Offredy, born May 4, 1930, represented Great Britain in the team foil fencing event at the 1964 Tokyo Games, where her country was eliminated in round one. We covered her in an earlier blog post with information that she was still alive in 2010, just at the edge of when we would list someone as living on our tables. Unfortunately, we learned through probate research conducted by Ian Morrison that Offredy died April 17, 2017, at the age of 86.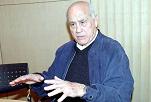 (Bechara Abou Rejalie, pictured at Abdo Gedeon)
Bechara Abou Rejalie – Member of Lebanon's wrestling delegation to the 1948 London Olympics
Bechara Abou Rejalie, born in 1922, represented Lebanon in the lightweight, freestyle wrestling competition at the 1948 London Games, where he withdrew in the second round. We last had confirmation of his being alive in 2015, and thus for many years we have listed him as the oldest living Lebanese Olympian. We recently discovered evidence, however, that he died at some point between April 2019 and April 2021, although we do not know the exact date. This makes Abdallah Sidani, his wrestling compatriot at the London Games, the oldest living Lebanese Olympian that we know of, and he was also last known to be living in 2015, in Saudi Arabia.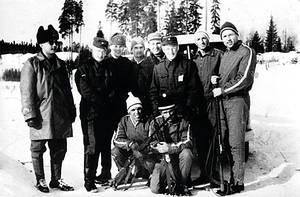 (Styrczula, kneeling on the left, at Dziennik Polski)
Stanisław Styrczula – Member of the Polish biathlon delegation to the 1964 Innsbruck Olympics
Earlier this year, on what we believed to be his 92nd birthday, we featured Stanisław Styrczula, born January 26, 1929, as the oldest living Olympic biathlete. Styrczula represented his country in the 20 kilometer event at the 1964 Innsbruck Olympics, where he placed 35th. He also took part in the 1958, 1961, and 1962 World Championships and won two national titles in the 4×10 kilometer competition in 1951 and 1954. We learned recently, however, that Styrczula actually died August 17, 2020, at the age of 91. This makes Great Britain's Norman Shutt (another individual who has been featured on our blog), born November 9, 1929, the oldest living Olympic biathlete.
In terms of updates, thanks to his son Bassam Zakaria Chehab, we learned that Lebanese Olympic silver medal-winning wrestler Zakaria Chihab, who we featured in this blog as having an uncertain date of death, died November 1984 in Kuwait. Earlier in the year, we chronicled the mysterious J. Basham, who represented Great Britain as a welterweight at the 1924 Paris Olympics, and whose identity might have been conflated with several others. Thanks to some aid from a relative, we learned that the Olympian was James George Basham, who was born May 12, 1903 and died in 1977. Finally, research by Connor Mah, who contacted the Olympian's granddaughter, was able to verify the identity of one of the mystery Indian competitors from the 1928 Amsterdam Games. It turns out that "R. Burns" was actually Ronald Bertram Chesney Burns, born October 9, 1903, who died June 7, 1985. A biography of him is now available at Olympedia.
That is all that we have for you today! We were happy to tie up some loose ends, and we hope that you enjoyed reading them as well! Join us next week when we will pursue another topic at Oldest Olympians!