Today on Oldest Olympians we wanted to celebrate the birthday of Růžena Košťálová of Czechoslovakia, who we believed to be turning 98 as the oldest living Olympic canoeist. There is, however, some discrepancy as to whether or not that is the case.
First, a brief biography. Košťálová was one half of the silver medal-winning Czechoslovakian team in the Kayak Doubles, 500 metres event at the 1948 World Championships, which led to her selection to represent the country at that year's Olympic Games in the Kayak Singles, 500 metres. Although she won her heat in the opening round, she finished fifth in the final. Having already won 12 national titles in the sport, she retired from active competition shortly thereafter and eventually moved to Switzerland with her family in 1968.
We based our belief that she is still alive on this 2020 document from the Czech Olympic Committee. A comprehensive 2021 work by František Kolář, however, Encyklopedie olympioniků. Čeští a českoslovenští sportovci na olympijských hrác, lists her, on page 178, as having died in January 2013. Both sources seem very reliable, and thus it is plausible that either are mistaken, so we have continued to list her as alive, although we cannot be entirely certain. Were Košťálová deceased, however, then Belgium's Anna Van Marcke, born April 18, 1924, would be the oldest living Olympic canoeist.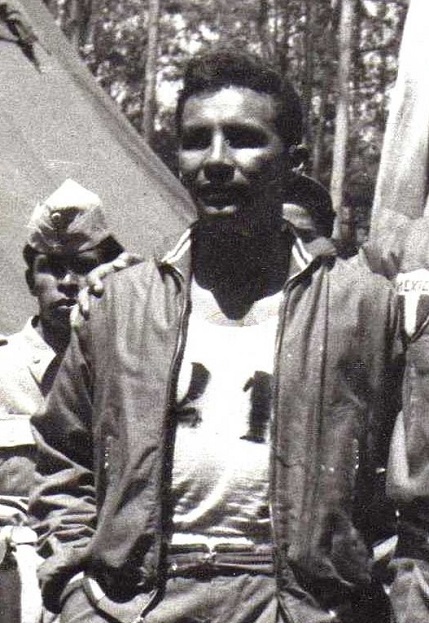 (José Pérez)
There are several other Olympians on our living list that have had dates of death posted for them on Wikipedia. Dutch gymnast Klara Post, born July 5, 1926, is alleged to have died on January 12 of this year in Alkmaar. American wrestler Bill Borders, born March 3, 1930, is claimed to have died on January 27 in Tulsa, Oklahoma. Mexican modern pentathlete José Pérez, born October 10, 1928, is said to have died at some point before the 18th of January. Finally, Romanian athlete Emma Konrad, born November 21, 1929, purportedly died May 16, 2021. In none of these cases have we been able to verify this information, and we do not trust additions to Wikipedia out of hand, so if anyone has any confirmation one way or the other, it would be greatly appreciated.
Finally, we wanted to thank the contributor who located an obituary for Swiss rower Kurt Schmid, born February 11, 1932, who we discussed in our last post, and was able to confirm that he did die on December 2, 2000.