Today on Oldest Olympians, we wanted to briefly cover the recent deaths of two Olympic nonagenarians who were not on our main lists, but require a little more explanation as to why they were not. Thus we wanted to ensure that we had sufficient space to expand upon their circumstances.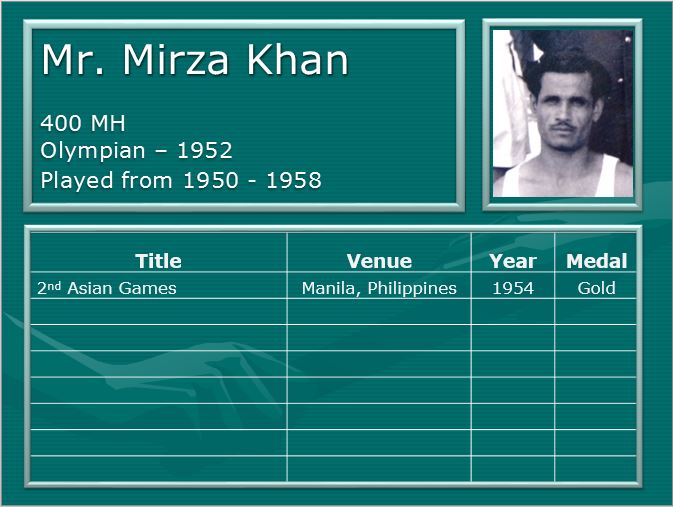 (Mirza Khan, pictured at the Athletics Federation of Pakistan)
Mirza Khan, born December 15, 1924, was a soldier in the Pakistan Army when he represented his country at the 1952 Helsinki Games. He was eliminated in the opening round of both the 400 metres hurdles and the 4×400 metres relay, but had more success at the 1954 Asian Games, where he won gold in the 400 metres hurdles.
In 2013, someone edited Wikipedia to claim that he was still alive in living in Waterloo, Ontario, Canada as Akram Baig Mirza. While this was not the most reliable of sources, we listed him among as the oldest living Olympian from Pakistan, because we believe that the editor was acting in good faith. At the end of 2020, however, we were forwarded information that Akram Baig Mirza may have died in 2014, so we removed him for our list.
As it turned out, however, earlier this month an announcement was made that Khan died January 26 at the age of 97. As this is the most official news we have heard, we assume that our earlier information was incorrect and that he remained the oldest living Olympian from Pakistan until his death.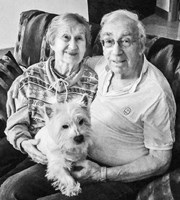 (Edward Shaske, pictured in his obituary)
Edward Shaske, born December 20, 1927, represented Canada in the trap shooting event at the 1968 Mexico City Olympics, where he placed 16th. He also competed at the World Championships in 1969 and 1979 and helped organize them in 1983 when they came to Edmonton. He also worked as a coach for the national team, first at the boycotted 1980 Moscow Olympics, then officially in 1984, 1988, and 1992. By career, he was in real estate.
Shaske died December 28, 2021, at the age of 94, but he was never on our lists because he was originally in the Olympedia database with a date of death in 1982. We were able to clarify this error as stemming from his son, Edward Shaske, Jr., also a sport shooter, who was on the Olympic team of 1980 that did not travel and was a much-touted prospect for the 1984 edition, but died unexpectedly of a heart attack in 1982.
Finally, while we are on the topic of Olympic mysteries, we wanted to raise the case of Swiss rower Kurt Schmid, born February 11, 1932, who would have turned 90 recently if still alive. Schmid represented his country in the coxless pairs at the 1952 Helsinki Olympics, winning a bronze medal, and also competed in the coxless fours in 1960, placing sixth. German Wikipedia lists him as dying on December 2, 2000, but sourced to his rowing club, and thus we have been unable to verify the accuracy of this information.