Thanks to recent research from Connor Mah, we have learned about the existence of a new Olympic centenarian! Swiss cross-country skier Max Müller, born June 27, 1916, died November 22, 2019 at the age of 103 years and 148 days. Müller represented his country in three events at the 1948 St. Moritz Games, finishing 17th in the 50 kilometers and 25th in the 18 kilometers. He was also fifth with the 4×10 kilometers relay squad. Domestically, he was a three-time national champion and later ran a sports store.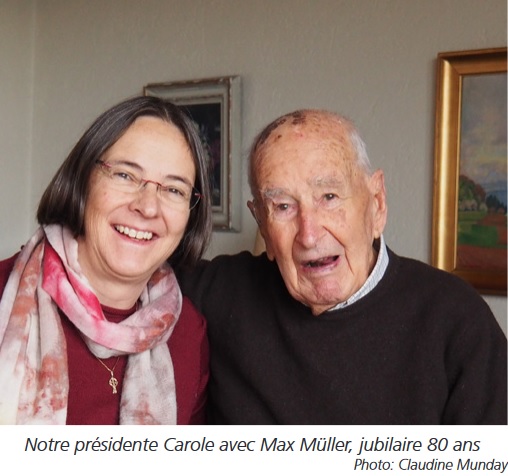 (Max Müller, pictured in a 2018 bulletin from Club Alpin Suisse)
While we are on the subject of potential centenarians, we also wanted to mention Australian sailor Kevin Wilson. Wilson represented his country in the Star class at the 1952 Helsinki Olympics, where he and his crewmate Bart Harvey placed 18th. Currently, we have Wilson as being born March 18, 1923, but travel documents suggest a year of birth of 1927 or 1928. We know that he was still alive in March 2021, but in the report he is mentioned as being 93 years old, which would align with the contemporary sources. While we are leaving him born in 1923 on our tables for now, it seems likely that he is several years younger, albeit still among the Oldest Olympians.