Today Oldest Olympians is continuing its previous blog post, which looked at some of the missing links that we encountered during 2020. These are individuals for whom we believe that we have a date of death, but cannot confirm that the information is accurate. Today, we are going to cover three cases that were noted as deceased on Wikipedia, but nowhere else.
Amedeo Banci – Member of Italy's field hockey delegation to the 1952 Helsinki Olympics
Amadeo Banci, born August 18, 1925, was a member of Italy's field hockey squad at the 1952 Helsinki Games, where the nation lost its matches in both round one and the consolation quarterfinals. Banci had a successful career on the national scene during the early 1950s, but otherwise we have been able to uncover little else about him. An anonymous user added a date of death of December 24, 2013 to his English language Wikipedia page, but without a source. Unfortunately, we have been unable to confirm this information elsewhere.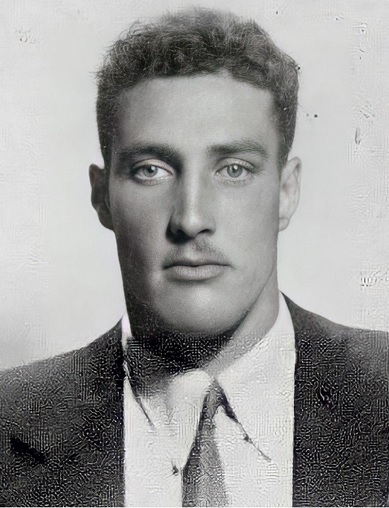 Adolfo Yedro – Member of Argentina's rowing delegation to the 1948 London Olympics
Adolfo Yedro, born December 14, 1922, represented Argentina in the coxed fours rowing event at the 1948 London Games, where his country lost in round one against the upcoming silver medalists from Switzerland, and then again in the repêchage against Great Britain. He had much more success at the 1951 Pan American Games, where he took home the gold medal in the double sculls with Mario Güerci (another Olympian for whom we are missing a date of death). He had a successful domestic career in the 1940s and 1950s, but the only evidence of his death that we have been able to find was a note that he died February 21, 1989, left on Wikipedia, that remains unconfirmed.
Chang Lo-Pu – Member of Taiwan's boxing delegation to the 1960 Rome Olympics
Chang Lo-Pu, born February 2, 1929, represented Taiwan in the middleweight boxing tournament at the 1960 Rome Games, where he was eliminated in the quarterfinals by upcoming champion Eddie Crook. A military boxer, he had his greatest success at the 1958 Asian Games, where he took home the gold medal. He later owned a boxing training center and operated a shipping cleanup business, and while the Chinese-language Wikipedia claims that he died in 2005, we have not been able to prove this in other sources.
We want to conclude this blog by thanking Paweł Kwiatkowski, who helped demonstrate that the architect Orhan Adaş who was listed as having died in September 1984 was indeed the Olympian, as he uncovered another article that noted him as an architect and fencer! We are a bit behind in our blogging, but we will have new topics for you all in the near future and hope that you will join us for them!