In order to take an opportunity to catch up on blogging, today Oldest Olympians is looking into a case from a country that it has not covered previously. While today its official English language name is Myanmar, when boxer Saw Hardy, our Olympian of the day, represented it at the Games, it was known in English as Burma.
We have only been able to confirm two facts about Hardy in our research ("Saw" is an honorific equivalent roughly to "Mr."). First, prior to his appearance at the Olympics, he was a police constable and saw success competing in police boxing tournaments. Second, he took part in the bantamweight competition at the 1948 London Games, where he received a bye in round one and was then defeated by Albert Perera of Sri Lanka in round two.
Aside from this information, we know nothing for certain. The Olympic entry lists have him as being born c. 1916, but this may be only a guess and he may be a few years younger. While the language barrier is considerable in terms of investigating his later life, researcher Connor Mah did come across notes of a Havildar (a military rank) Saw Hardy who was a former police officer that served during World War II: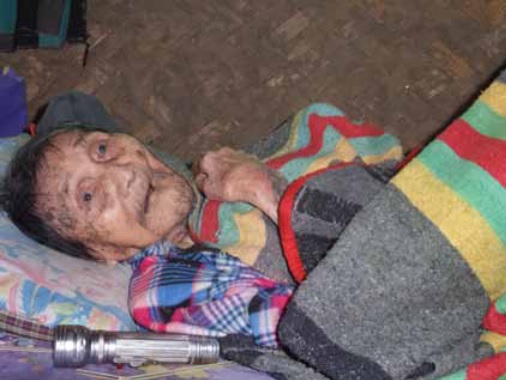 This Saw Hardy was born in 1921 according to the discussion above. A 2016 report, however, lists this Saw Hardy as being 99 – which aligns with a c. 1916 birth year – and includes a picture, but unfortunately does not discuss his past sufficiently to prove that he was the boxer. If it were him, however, he would certainly be among the oldest Olympians, probably the longest-lived Burmese Olympian, and may even have became a centenarian. As it stands, however, this case will remain an Olympic mystery for now.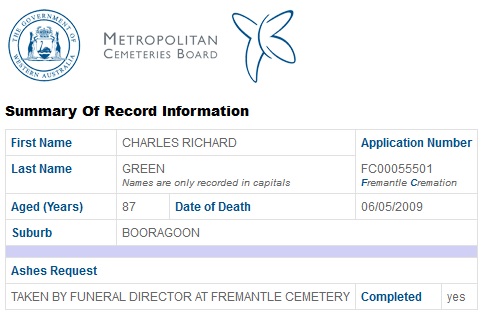 (Charles Green's death information from The Government of Western Australia's Metropolitan Cemeteries Board)
This is our quick post for the day, but we also want to acknowledge one more solved Olympic mystery. "The Pope" posted a link in our blog comment section that demonstrated that Charles Green, who we covered recently as being among our Australian Olympic mysteries, died May 6, 2009, at the age of 87. We wish to extend our gratitude to them for sharing this information.