Today on Oldest Olympians, we wanted to take a quick look at an Olympian whom we are missing just a little bit of information on: Mexican basketball player Fernando Rojas. Rojas, along with his brother José, was a member of Mexico's basketball squads at the 1948 and 1952 Summer Olympics, with his country losing the bronze medal match in the former tournament and being eliminated in round one in the latter tournament. The duo also won gold medals at the 1946 and 1950 Central American and Caribbean Games.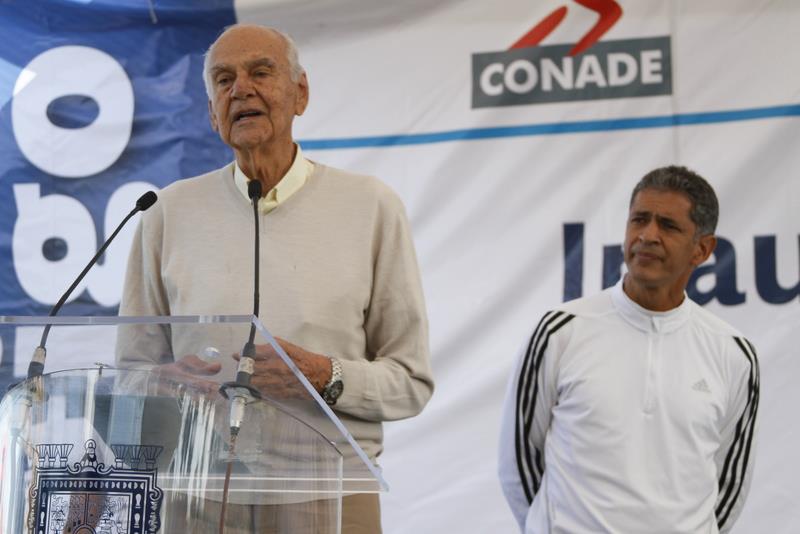 (Rojas, pictured at Gobierno De Tehuacán Puebla)
We originally listed Fernando with a date of birth of August 2, 1923, but this seemed likely to be an error, as José is listed with a date of birth of November 9, 1923. Research by Connor Mah demonstrated that José had the correct date of birth, with Fernando having been born 1921 instead. For the most part, however, this is where the trail on both Olympians ends.
Mah was, however, able to locate a Facebook post demonstrating the Fernando was still alive in 2012 but, since then, we have not seen any updates. Normally, 2012 would still be within the realm (barely) of when we list someone as alive, but since Rojas would be almost 102 now, and we have seen no mention of his 100th birthday, we have not added him to our lists. Thus, it is possible that he is still alive and over the age of 100, but we do not know for certain.
Finally, in an update from a previous post, we were able to confirm that Mexican water polo player Juan Trejo, born May 12, 1927, coincidentally in the same city as the Rojas brothers, did die on November 6, 2012 in Mexico City.