Today on Oldest Olympians, we wanted to briefly cover some French Olympic mysteries from the 1928 Amsterdam Games that we have not yet addressed. There is a lot of missing data on French Olympians from these Games, but over the years we have covered many of them on this blog, or at least mentioned them in passing. Today we wanted to bring up those names that we have not addressed and for whom we cannot prove definitively that they are deceased (although, given their age, all of them almost certainly are). As we have very little information on these individuals outside of their Olympic participation, we will touch upon each athlete only briefly.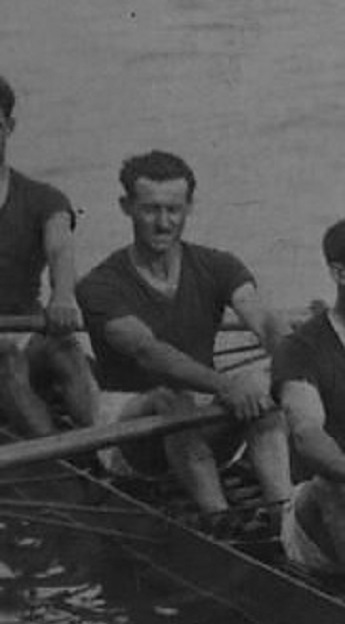 (From left to right, Joseph Berthet, Marius Berthet, and Joseph Vuillard)
Beginning with France's coxed eights rowing squad, there are three members about whom we know nothing: Joseph Vuillard and Marius and Joseph Berthet. All three were members of Rowing Club d'Aix-les-Bains, like the rest of their teammates and we presume that there is some relationship between the Berthets, but we do not know what it is. One suggestion for Vuillard's identity is Lucien Joseph Vuillard, born August 9, 1907 in Germagnat and died February 4, 1977 in Chambéry, but we have no proof that this individual is the Olympian.
The field hockey team is missing even more biographical details on its members, with many individuals having only their clubs as potential identifying information: Pierre de Lévaque, Jacques Rivière (Racing CF), Maurice Lanet (Golfer's Club), Jacques Simon (Stade français), and Charles Six (Lille MHC). For some of the alternates on that squad, we do not even have their full names: A. Bié (UAI Paris), M. L. Guirard, and J. Rémusat (Stade français).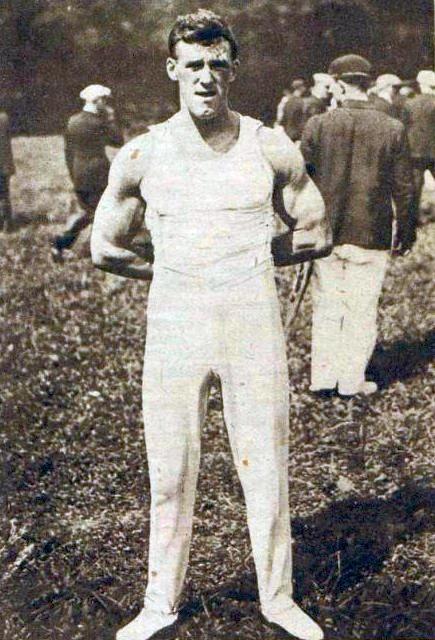 (Georges Leroux)
Modern pentathlon is another sport with an unidentified non-starter: G. H. Bellut. One of the actual competitors from France, meanwhile, also remains a mystery: Lieutenant Pierre Coche, who placed 29th. Similarly, gymnastics has two French mysteries: André Chatelaine (listed previously as Antoine Chatelaine) and Eugène Schmitt (listed previously as Étienne Schmitt). For a third member, Georges Leroux, we know only that he was born in 1907 in Pirmasens, Rheinland-Pfalz, and was a member of SGS Union Haguenau.
(Henri Rivère, pictured at france bleu)
Finally, we have four individuals from other sports who remain mysterious. Henri Deniel was eliminated in the quarter-finals of the middleweight, freestyle wrestling tournament, but later won bronze and silver in that division in 1929 and 1933 respectively at the European Championships. Hubert Guyard was eliminated in round one of the tandem sprint, 2000 metres cycling competition and was a member of the Vélo Club de Levallois. Henri Rivère placed 10th in the featherweight weightlifting category, but had a much more successful domestic career with US Tours. Jean Pierre Rouanet was a member of the 6 metres-class crew that sailed the Cupidon Viking to an eighth-place finish in Amsterdam and is the only one from that boat for whom we lack biographical details.