A few weeks ago we covered the Japanese rowing delegation at the 1932 Los Angeles Olympics. Today on the Oldest Olympians blog, we wanted to expand our look and raise a few additional cases of Japanese Olympians who remain somewhat mysterious.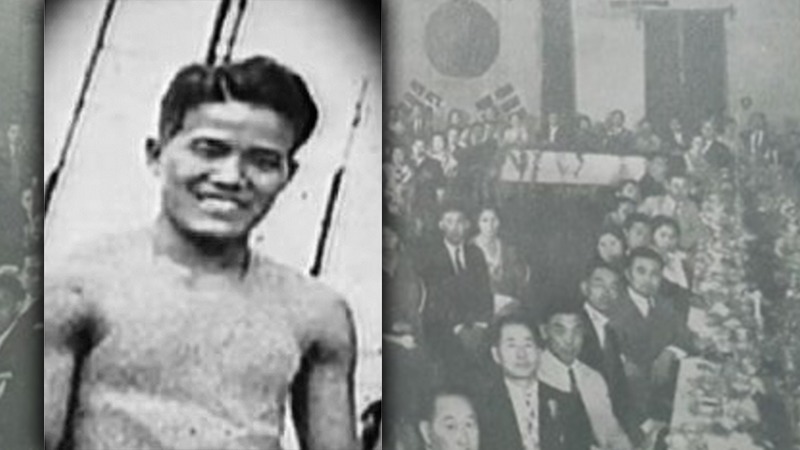 (Hwang Eul-Su, pictured at kiss7.tistory.com)
The individual that we know the most about is Hwang Eul-Su, who represented Japan in the lightweight boxing tournament under the name of Otsu Shuko while Korea was under occupation. Although he was eliminated in the first round of that competition, he was more successful domestically, winning three consecutive Japanese national championships from 1929 through 1931. After his retirement, he worked as a coach for Japan and, after World War II, for both what was to become South and North Korea. He was last heard of in 1963, after which there seems to be no additional information on his life.
Japan also sent a substantial wrestling delegation to the Los Angeles Olympics, about whom we have very uneven information. For example, we know almost nothing about two members of the team: Yoshio Kono, who was eliminated in round two of the welterweight, freestyle event, and Shuichi Yoshida, who met the same fate in the Greco-Roman division. Two others, Kiyoshi Kase of the featherweight, Greco-Roman category and Eitaro Suzuki of the lightweight, freestyle event, are also lacking biographical details, but we at least know that they were active early enough to certainly be deceased.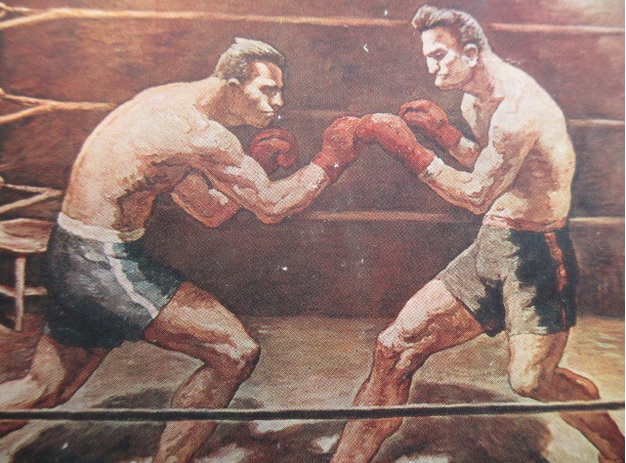 (Boxing Postcard by Tomotari Sakurai)
If we were to expand our examination even further, we could mention Kiyoshi Murai, a reserve with the water polo squad about whom we know nothing. It might be more fruitful, however, to bring up the Olympic art competitors, of whom Japan sent many. For example, Toru Arai was active during the 1930s and competed in the painting competitions in 1932 and 1936, likely by submitting woodblock prints, but we lack biographical details. Tomotari Sakurai, meanwhile, competed in an unknown painting event, and while we have an example of his work, we otherwise know very little about his career or life. There is also Eiichi Kawasaki, who took part in sculpturing, about whom we also know nothing.