A few years ago on Oldest Olympians, we wrote a post on eisstockschießen, or "ice stock sport", a game that is similar to curling and was played at the 1936 and 1964 Winter Olympics as a demonstration sport. You can view that post here. We wanted to revisit this topic today because, as time has gone by, we have uncovered some Olympic mysteries about players from both editions that we feel are worth covering on this blog.
Beginning in 1964, we have a little more biographical data on the competitors at this edition than we do for the 1936 tournament. With some full dates of birth, we have a few regular additions to our "possibly living" group, such as Ernst Meier of Switzerland (born June 23, 1932) and Johann Pregartner (born April 14, 1931) and Alfred Summer (born December 21, 1925) of Austria, for whom we simply cannot ascertain whether or not they are still alive. In other cases, we have more substantial Olympic mysteries.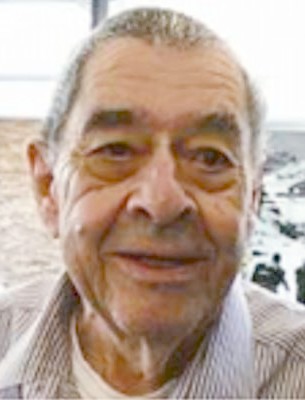 (The Willi Cahenzli of Portrait Archiv)
For example, the ESC Gelb-Blau Davos team of Switzerland had a Willi Cahenzli among their ranks. Given the rarity of this name, we assume that he is the same Willi Cahenzli of Davos that was born March 16, 1935 and died May 5, 2018, although we cannot prove it. Similarly, we assume that the Engelbert Zunterer of the fifth-placed EC Ferchensee team is Engelbert Zunterer of Mittenwald, born February 22, 1923 and died June 27, 2011, but are not certain. We are also unaware of his exact relation (if any) to teammates Alois Zunterer and Peter Zunterer.
Moving on to 1936, we have a lot more information on the competitors than we did when we made our original post. For example, of the five members of Wintersportverein Aschaffenburg, we suspect that August Köhl and Ferdinand Röser might be the individuals by those names who lived from 1889-1939 and 1885-1954 respectively and died in Aschaffenburg. We also know that Eugen Reusch is deceased, and thus only Lorenz Junker and Hans Zellner remain completely unknown to us.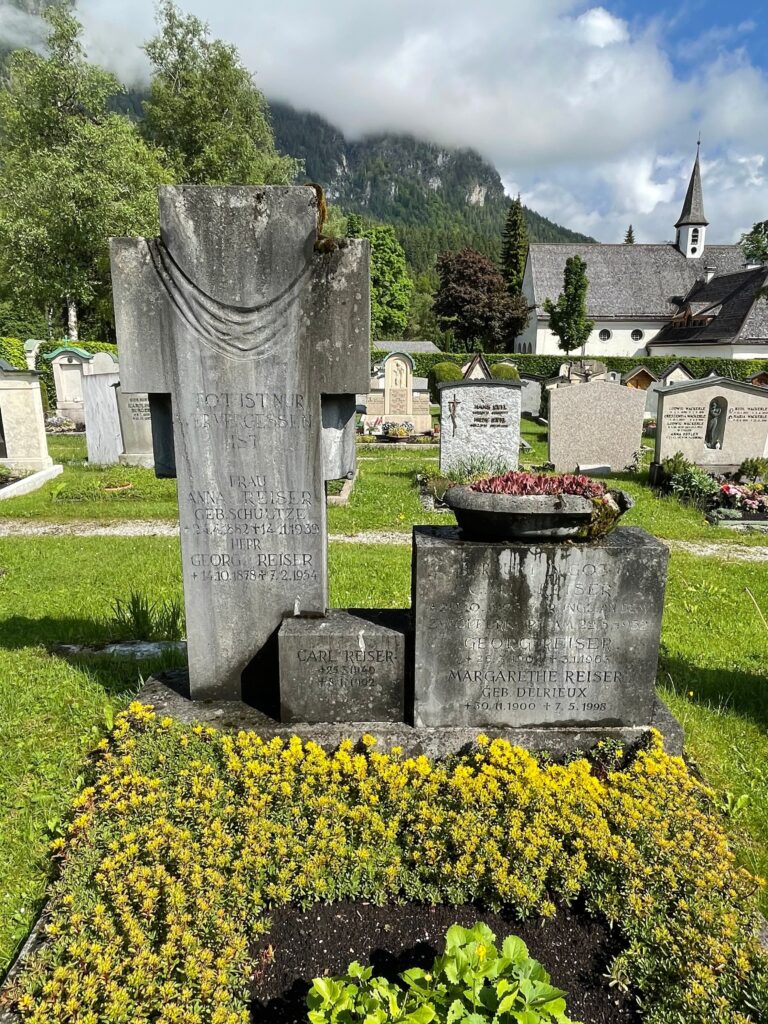 (Memorial to a Georg Reiser at Find-a-Grave)
Even for the winning teams, there is very limited information. Of the five men from Garmisch-Partenkirchen who won the Germany-only team tournament, for example, our only lead is that a Georg Reiser born March 26, 1901 and died January 3, 1963 is buried in Garmisch-Partenkirchen. We do not even know how (or if) one of his teammates, Martin Reiser, is related to him, nor do we have any information on the other members: Anton Bader, Anton Jocher, and Egon Härtl. In fact, there are many potential family relations about which we are unaware. For example, we suspect that Willi Knak of the Hamburg's Altonaer Schlittschuhläuferverein might be the Willi Knak of Hamburg born January 2, 1904, but we do not know what relationship he has to the Martha Knak of the same club that won the German women's team event. That club also had another pairing, Ruth and Bernhard Becker, about whom we know nothing, along with the rest of the women's team: Lilli Herboldt, Agnes Knudsen, and Paula Külper.
The final Olympic mystery for today is Fritz Stuis, who played for Eis- und Rollschuhsportverein Passau. We believe that he may be the Fritz Stuis born June 6, 1894 in Pyrbaum, but have no proof. There are many more ice stock sport players that we could cover, but we think that we have mentioned enough names for one day, so we shall end here, but hopefully blog again in the near future!