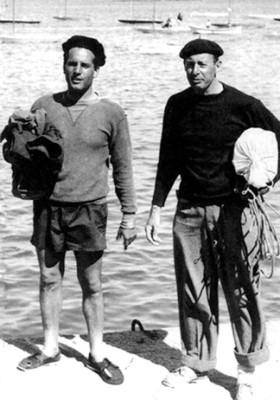 (Francisco Andrade, pictured on the left)
Today on Oldest Olympians we wanted to provide an update on Portuguese sailor Francisco Andrade, born July 15, 1923, whom we believed to be the oldest living Portuguese Olympian, as well as the oldest living Olympic sailing medalist, but for whom we were unable to locate a 100th birthday announcement.
Andrade represented Portugal in the Star class sailing tournament at the 1952 Helsinki Games, where he won a bronze medal. Although he had taken part in several World Championships prior to the Olympics, Andrade retired after earning this prize, as he wanted to spend more time with his family. He did, however, found and run sailing schools by profession. His partner, Joaquim Fiúza, was at one time Portugal's oldest living Olympian and, having died at the age of 102 years, 24 days, remains the country's only centenarian Olympian.
Connor Mah was able to locate a family member and learned that the Andrade, who was actually born August 16, 1923, died April 28, 2021 at the age of 97 and thus did not reach his centenary. This means that, to the best of our knowledge, Álvaro Sabbo, born February 2, 1926, is the new oldest living Portuguese Olympian. Sabbo represented his country in equestrian eventing at two editions of the Games, 1956 and 1960, but did not place individually or with the team at either. The last update that he had for him was at the age of 90, but we have not seen any evidence of his death.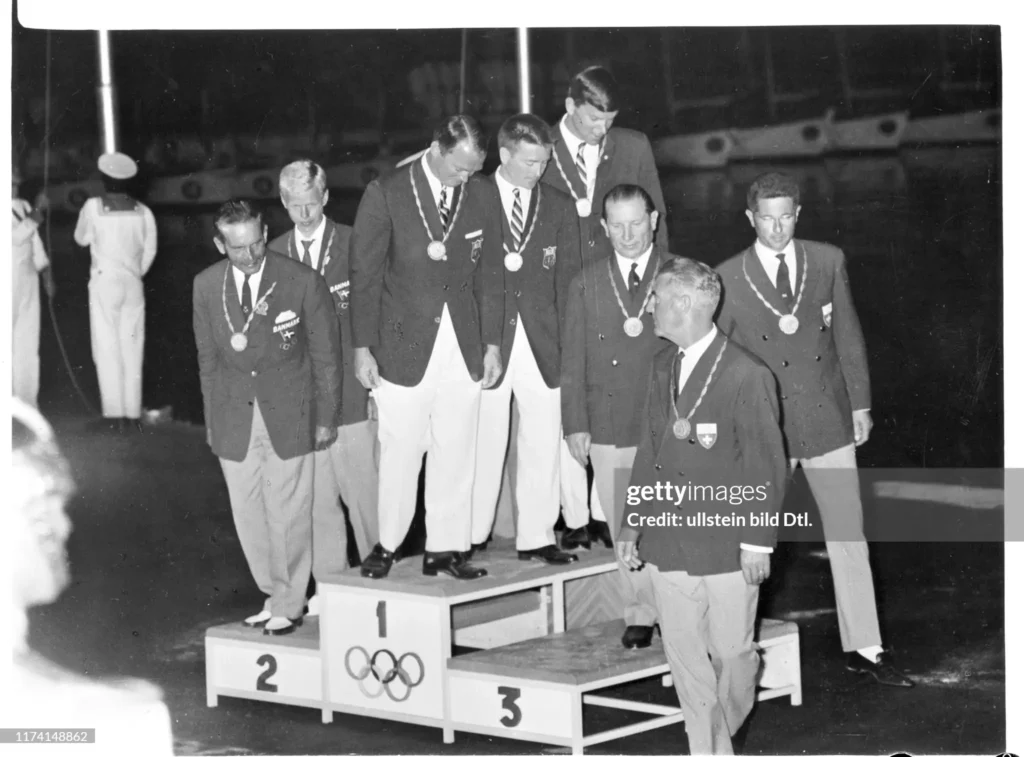 (5.5 metres class podium at the 1960 Rome Games, via Getty Images)
The oldest living Olympic sailing medalist, meanwhile, is now Pierre Girard, who was already the oldest living Swiss Olympic medalist. Girard represented his country in the 5.5 metres sailing regatta at the 1960 Rome Games, where he won a bronze medal. He later helped manage the archives of his teammate, Henri Copponex, a naval architect and three-time Olympian.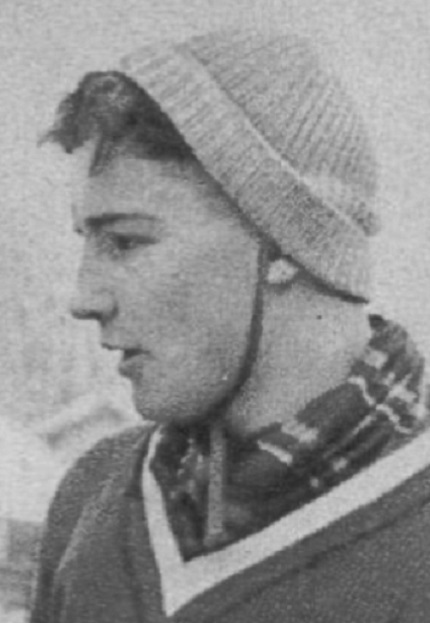 (Alfred Roch)
Additionally, Oldest Olympians is saddened to learn that Alfred Roch, born June 8, 1925, died on August 1, one day after we featured him as the oldest living Olympic cross-country skier. Roch represented Switzerland in the 50 kilometers event at the 1952 Oslo Games, where he placed 16th. The new titleholder in this regard is Giacomo Mosele, born July 30, 1925, who represented Italy in the 18 kilometers event at those same Games and placed 34th.