Today on Oldest Olympians, we wanted to continue our streak of blogging by take a very brief look at art competitors from the 1936 Berlin Olympics. Specifically, we wanted to highlight the five artists for whom we have no biographical data, and who we have not yet covered on this blog.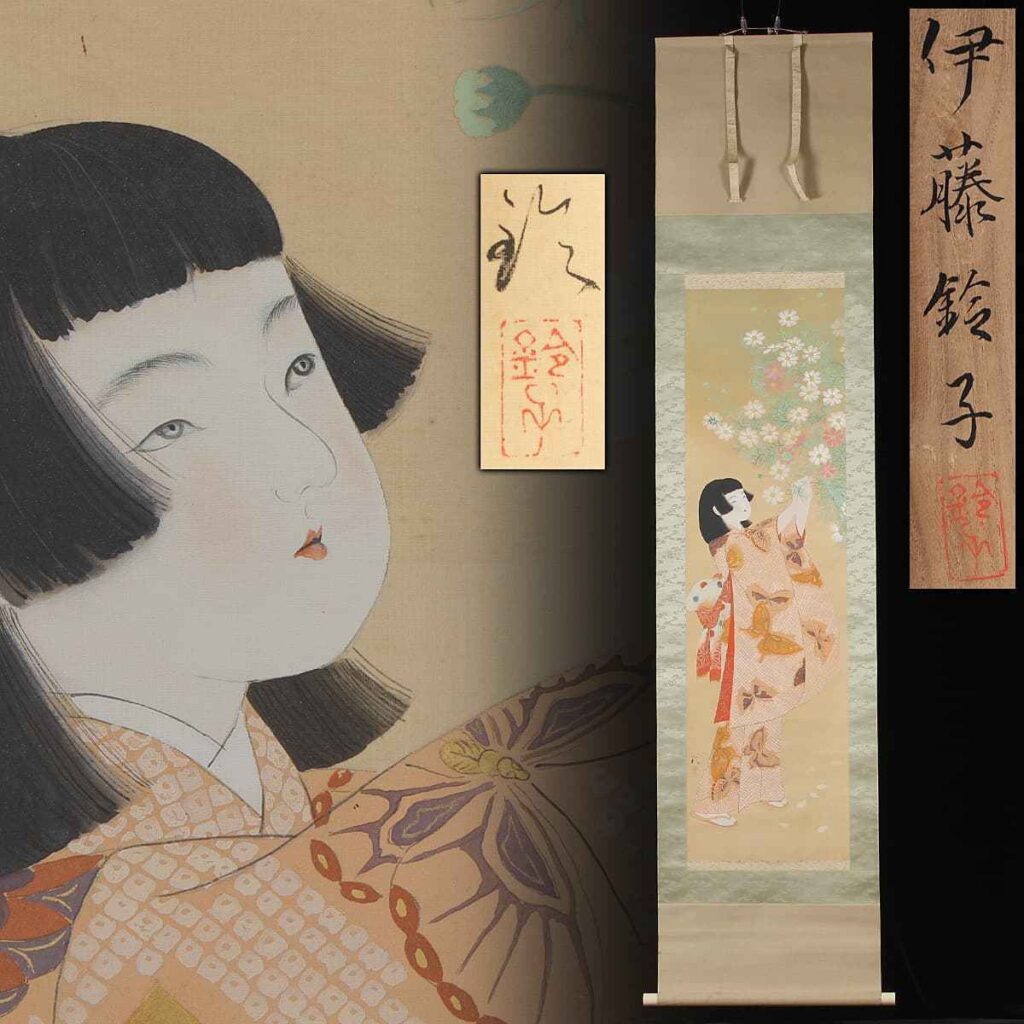 (An art scroll by Suzuko Ito)
Two of the artists – Suzuko Ito and Takahiso Kato – represented Japan. We know a little about Ito, who entered a painting into an unknown event in 1936 and was a traditional artist who exhibited at several national exhibitions in Japan. About Kato, who submitted an ice hockey painting into an unknown category, we know nothing at all.
The other three are Europeans. The one about whom we know the most is German Hans Schlottmann, who was a construction manager for the well-known architect Werner March. He served in the military during World War II and became a Russian prisoner of war. Upon his return to Germany in 1949, he continued his architectural work, which was his field at the 1936 art competitions. We believe that he deceased, we just do not know when. For Hans Luckasch of Austria, who entered the compositions for orchestra competition, we know only that he had won a prize in Vienna a year earlier for one of his pieces. Yet we know the least about Jean-Pierre Romuald, who represented Belgium in one of the painting events and lived in Verviers.
Finally, thanks to Connor Mah, we now know the full biographical details of two Austrian women who competed at Berlin and were featured previously on Oldest Olympians. Therese Rampel, who was 16th in the platform diving event, was actually Theresia Rampl, born January 14, 1906 and died July 19, 1969. Elli von Kropiwnicki, who was a member of the 4×100 metres freestyle relay team that was eliminated in round one, was born November 11, 1915, and went missing during World War II.