Along with Egypt, Canada is one of two countries that we at Oldest Olympians know best. While Egypt has a lengthy Olympic history of a thousand competitors, Canada has had nearly four times that many, which makes keeping track of them all, particularly those from the earliest Games, a nearly impossible task. Among Canada's 3500+ Olympians, we have been unable to identify a single one who lived to the age of 100. For today's blog, therefore, we decided to highlight the three Olympians who almost made it that far and celebrate their lives and sporting legacies.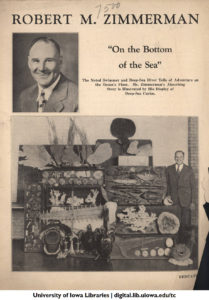 Robert Zimmerman – Diver and Swimmer at the 1908 and 1912 Summer Olympics: Despite having represented the country twice at the Games, our first entry on this list was not even a Canadian: he was born and died in the United States and never acquired Canadian citizenship. In the era of fluid boundaries, however, being a member of the Montreal Swimming Club was sufficient for the Olympics to consider him Canadian and thus he marched in the Opening Ceremony for that nation both times. He took part in three events in 1908, one diving and two swimming, but was eliminated in the opening round of all of them. He was more successful in 1912, however, coming in fifth in the springboard competition.
During his athletic career, Zimmerman was active in no fewer than nine different sports, but it was in the water that he was most at home. Of his many careers following his return to the United States, he was most well-known as a deep-sea diver. As he aged, he set himself the goal of completing a 35-mile canoe race for his 100th birthday. Unfortunately, he died just one day after his 99th birthday, which, for many years, made him the longest-lived Canadian Olympian of all time.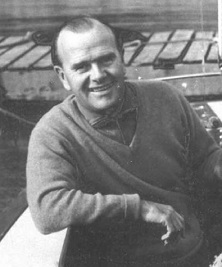 Sandy MacDonald – Sailor at the 1960 and 1964 Summer Olympics: Like Zimmerman, Sandy MacDonald was prolific in several different athletic pursuits. He played football and ice hockey in his youth and was even selected to represent Great Britain in the latter at the 1928 Winter Games. His Canadian citizenship eventually disqualified him, and thus his Olympic debut would have to wait 32 years, when he competed in Dragon Class sailing at the 1960 Summer Games. He finished fifth in this edition, and seventh four years later in the 5.5 Metres class. His most notable accomplishment in sailing was his gold medal from the Dragon Class tournament at the 1963 Pan American Games.
MacDonald was a surgeon by profession, but continued to complete in sailing for many years. He celebrated his 99th birthday on September 7, 2003 but, unfortunately, died 44 days later. He remains, as of this posting, the longest-lived Canadian Olympian.
Thelma Boughner – Diving at the 1936 Summer Olympics: Unlike Zimmerman and MacDonald, Thelma Boughner had a quieter profile. She competed in both women's diving events at the 1936 Summer Games, placing 15th and 22nd in the springboard and platform respectively. She blamed her results on being poisoned by a German dentist shortly before her participation. World War II ended her career, and she later moved to the United States after marrying a Navy pilot, where she ran a successful chain of ice cream franchises. For many years, we had limited evidence that she was still alive, and even removed her from our lists at one point. Unfortunately, we learned from her obituary that she died on October 29, 2017, just over a month after her 99th birthday, and had been the oldest living Canadian Olympian for many years.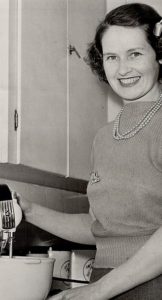 It should be noted, however, that Canada does hold one interesting longevity record, courtesy of Cecil Smith, pictured above. Smith represented her country at the 1924 and 1928 Winter Olympics as a figure skater, in the former at the age of only 15. Yet although she was "only" 89 years old when she died on November 9, 1997, she was nonetheless the last known surviving competitor from the 1924 Winter Games.
As of this writing, the title of the oldest living Canadian Olympian is shared by the Wurtele sisters, Rhona and Rhoda, born January 21, 1922, who competed in alpine skiing at the 1948 and 1952 Winter Games respectively. We hope very much to be writing about them and their sporting accomplishments four years from now in celebration of their longevity! For next week, however, we will be taking a look at the world's oldest Olympian, John Lysak, who turned 104 just yesterday, and some of the competitors who could (at least in theory) be even older! We hope you'll join us!